Tapori Newsletter – November-December 2016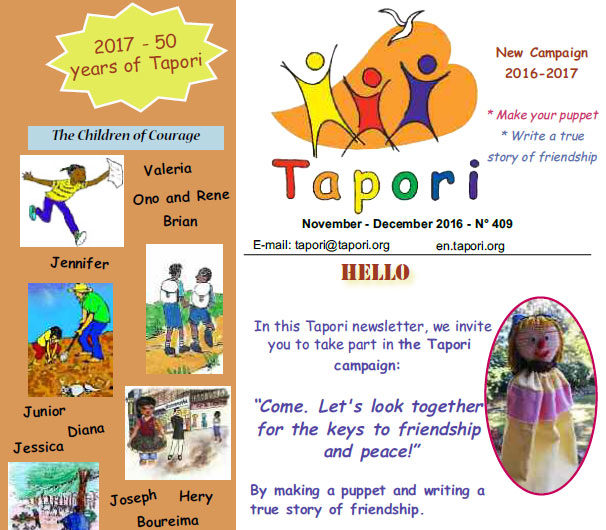 The Tapori newsletter for November-December 2016 is now available for download. This newsletter is the continuation of the Tapori International campaign that launched with the September-October 2016 newsletter and the story of Irenge.
In this Tapori newsletter, we invite you to take part in the Tapori
campaign:
"Come. Let's look together for the keys to friendship and peace!"
Find out what the friends of Tapori are doing for the future of the planet by taking part in the Sustainable Development Goals.
Download the full newsletter and activity.