The Injustice of Remote Family Court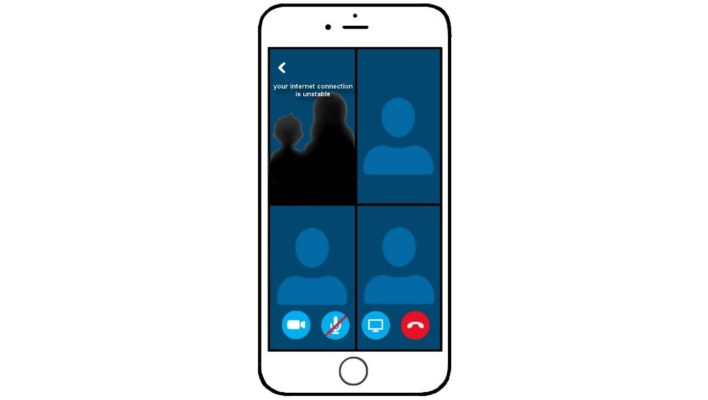 Above: Image by Marylou Glasser
In the United Kingdom, many families in poverty are caught up in the "family court" system. Hearings in family court can determine whether children are separated from their parents, either temporarily or permanently. Sadly, some hearings lead to children being separated from parents who love them deeply, which is traumatic for everyone.
Due to Covid-19, family court hearings now take place remotely. ATD Fourth World UK contributed to a report by the Nuffield Family Justice Observatory (NFJO) that reveals how decisions crucial to the well-being of children are being made in disorderly and inadequate hearings.
The Injustice of Remote Family Court Hearings
"Both professionals and parents are reporting concerns about fairness and the ability to practice humanely", the NFJO report states. "Many parents are taking part remotely alone, from their homes, and often without the technology or support they need to properly take part in crucial—often painful—hearings at which life-changing decisions are made about their children".
Cut off from advice and the chance to speak
Holding hearings at a distance when parents cannot be seen introduces still greater challenges. Patricia Bailey says, "When you can see and hear everything in court, you can ask your barrister's advice when you're not sure about something. But on the phone, you've got no chance".
One mother explained how she was effectively kept from participating in her hearing. "When my barrister said I don't know about something, I know that if we were sat in court, I would have made a little squeak sound and put my hand up. Barristers are usually looking around to see; she would have looked around at me. None of that happens; you have no chance to either correct your barrister or challenge the local authority."
Technical problems impede hearing
In some remote hearings there were technical problems or distracting noises that made it hard to follow what was happening.
"My neighbour gave evidence", said one parent. "She only had a phone. … She struggled and I could see how nervous she was. She was asked about the papers but couldn't look at them on her phone."
One parent described a "…lot of technical problems. It wasn't clear who was actually in the room. Some people didn't have headphones on, some had terrible back noise, there was a lot of screeching. I struggled to even focus on what was going on."
"It was really hard because everything took so long because of the phones", said another parent. "People were coming in and out of the discussion. People couldn't hear. All this was very stress inducing. Not knowing exactly what's happening and who is speaking. How did they think it's OK that when the expert witness was speaking you couldn't hear some of the words he said? They were constantly having to repeat it. There was a constant feedback noise."
Flippant attitude belittles parents' concerns
Another concern is that court protocol tends not to be followed as closely in a remote hearing. A major British newspaper, The Guardian notes that the NFJO report "records instances of… litigants appearing remotely in their pyjamas or while still in bed, and a judge taking a home delivery."
One parent described how:
"All of the lawyers mistakenly phoned a bank. It sounds absurd, but then they all joked about that mistake. And I was thinking: 'this is my life! My children. You called the wrong number and now you are wasting fifteen minutes of the time that we have'."
"My social worker was caught drinking tea on camera and got told off by the judge who said you wouldn't be drinking tea in the court room. She was so unprofessional."
"The judge said the local authority hadn't sent her the bundle [of court documentation]. They were laughing like the keystone cops or something. You are in there fighting for your kids and they are having a laugh."
"Family court needs to be more humane"
Another parent spent three days connecting remotely for a hearing about one of her children. At the end, she said: "He [the judge] made his judgement and obviously I'm a complete mess … and I knew that I had to step out of that room and then pretend that I was OK for my two other children and obviously there was no support".
The report describes parents both devastated and confused, but lacking anyone to help them process what had happened.
"Two parents made contact [to be interviewed for the report] while in a very vulnerable state of mind. Both confessed that they were suicidal, and both felt there was no hope. Both parents had experienced remote hearings over the phone. These parents did not have any support after the hearings to help them process the information they received. The parents were not entirely clear on what had happened at the hearings."
Parent advocate Taliah Drayak pointed out, "All the professionals have gone to court a thousand times before. But it may be the very first, and perhaps only, time for a parent. Family court needs to be more humane but over the phone, I'm not even sure it's possible to work more humanely. There's a big loss of confidence in the court system."
This article is adapted from the ATD-UK website post on 27 October 2020.
ATD Fourth World is part of the Parents, Families and Allies Network (PFAN), which carried out interviews with two dozen parents about their experiences.
Read the BBC article about this report or listen to it.
Contribution from the Parents, Families and Allies Network.
Read the full report from the Nuffield Family Justice Observatory.