United Kingdom
ATD Fourth World UK has its main office in London and manages a residential center for families in Surrey.
The work of ATD in the United Kingdom has two major branches.  The first is policy participation and training, for which our team organizes workshops and programs to foster the genuine and meaningful participation of people living in poverty in policy discussions that impact their lives.  This includes the Giving Poverty a Voice project, social worker training programs, and the World Day for Overcoming Poverty.
The second focus of work in the United Kingdom is family support.  At Frimhurst Family House, we provide a place for families to take a break from the challenges of daily life in a comfortable country setting.  Through home visits we help families to access services and become more integrated in their community.
Another major focus in the United Kingdom has been The Roles We Play: Recognising the Contributions of People in Poverty, a photographic project that highlights the positive roles people in poverty play in society.  A book of the same name was released in 2014.
ATD Fourth World has been present in the United Kingdom since 1968.
Latest news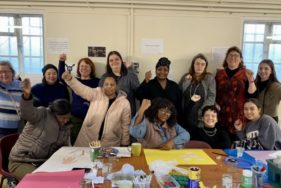 By ATD Fourth World UK On 3rd of March, sixteen women gathered at the centre of ATD Fourth World UK (…) Read more →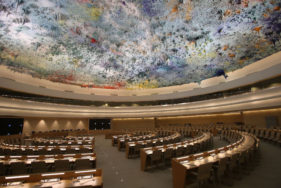 Above: United Nations Human Rights Council meeting room in the Palace of Nations Geneva Since 2010, the UN Human Rights (…) Read more →
Above: Taliah Drayak speaking on the BBC "Children's Social Care as it operates in England is not fit for purpose. (…) Read more →