The Right to an Education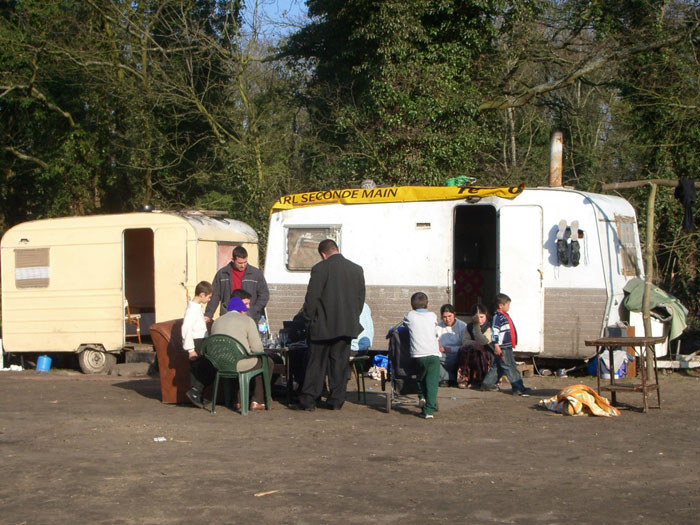 In 2017, ATD Fourth World invited people around the world to document real-life "Stories of Change". These stories are about situations of injustice and exclusion caused by extreme poverty. Written by activists, community leaders, and others, they show that when people work together, real change can happen.
More about "Stories of Change".
By Jean-Pierre Pinet (France)
At the time that mobile internet was beginning to take off in France, I frequently visited a Roma camp to share what I knew about IT with the children and their parents. A member of the ATD Volunteer Corps who knew the families well introduced me to them. I took my own equipment, as part of an ATD "street internet" project.
Making connections; building trust
During the day, the mothers would go out begging while the fathers would look for work. I would usually arrive at the camp towards the end of the afternoon. Manuella, a grandmother, would welcome me with a cup of coffee. While sitting in the middle of a wide-open field, we printed out the photos they had asked for. I still remember the expression on little Florin's face while, transfixed, he followed the print head with his eyes.
What everyone liked most were the big A4 photos, or "pictures" as they called them. They said, "We can send these to our relatives back home to keep them up-to-date."
For families who are forever being moved on, ending up scattered, the photos preserve the memory of encounters with friends and relatives. But they also serve as a kind of symbol of resistance in the face of the unending violence they experience.
Discovering a problem with school
While doing this we swapped news, often talking to Florin's father and other adults. As time went by, I began to realise that several issues were cropping up again and again: children's education, sanitation and waste collection.
We talked it over with the parents, and then with the cooperative where I was a member. Luckily, there was someone in the cooperative who worked for the French Department for Education. With a letter of support from the Department, a small group went to meet the Mayor. The meeting was a success.
"I really want to learn"
Everyone in the camp set about preparing for the start of school. For example, Ion, another father, managed to get hold of glasses and a hearing aid so that his child who had health problems would be ready to attend. The camp where these families lived was in a far corner of a forest and was always muddy. Getting to school meant kilometres of pedalling on an old bike. Despite this, Dorin was proud. He told us, "I really want to learn."
At last, the big day arrived and Florin, Dorin, and the others started school. A school bus even came to collect them.
Exclusion and discrimination
Lots of struggles like this are taking place throughout Europe—simply to ensure that basic rights, like a child's right to an education, are upheld. Nevertheless, it is a never-ending struggle due to exclusion, racism and other forms of discrimination that so many people experience.