Isabelle Pypaert Perrin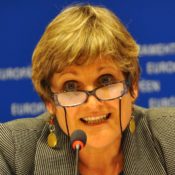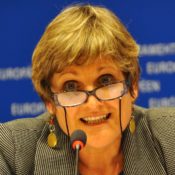 Isabelle Pypaert Perrin joined ATD Fourth World's Volunteer Corps in 1981 and has since worked in many different countries in addition to her native Belgium. She has helped build ATD Fourth World in a number of different cultural contexts in Europe, Central America, the Caribbean, and Asia.
Particularly formative for Isabelle was the opportunity to be in ATD founder Joseph Wresinski's secretariat for several years. Through her work with him, she saw how ATD's people-centred work grows, person by person. Isabelle was a member of ATD Fourth World's International Leadership Team from 2008 to 2021.
Articles by Isabelle Pypaert Perrin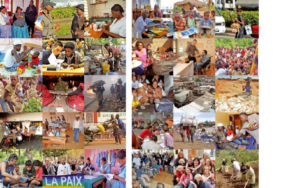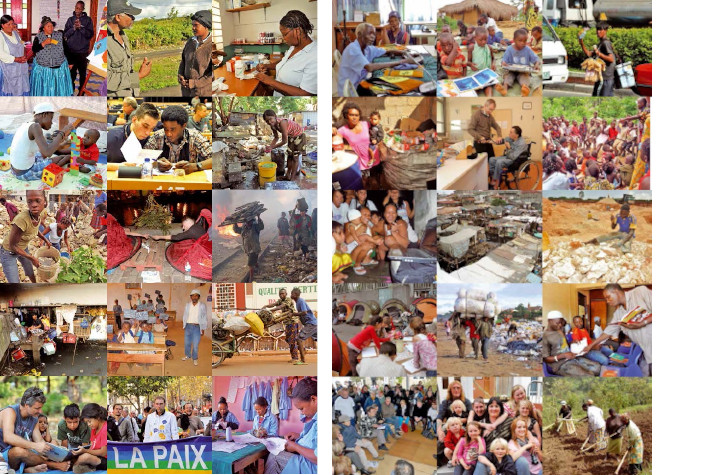 By Isabelle Pypaert-Perrin, first published in Revue Quart Monde N°258 I've been thinking about something Pape Mody, a young ATD (…) Read more →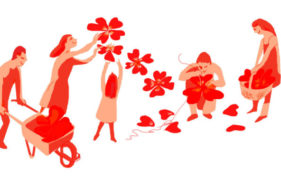 Drawing above: © Hélène Perdereau/ATD Fourth World Editorial by Isabelle Pypaert-Perrin, Director General, ATD Fourth World Around the world, people (…) Read more →
Image above: "We are under a magnifying glass", Guatemala/Peru, 2017 © Guillermo Diaz/ATD Fourth World /CJW_AR0201602018 By Isabelle Pypaert Perrin, (…) Read more →