Senegal
"We unite to have the strength to overcome poverty."
Our team in Senegal is based in Dakar and its surroundings.  There are also members of the Forum on Overcoming Extreme Poverty in Thiès, Colibantan, Kidira, and Kédougou.
The main focus of ATD Fourth World–Senegal is on access to rights, sharing knowledge, and encouraging solidarity among communities in poverty (for example, the Flood Prevention Brigade in Guinaw-Rails outside Dakar, and small scale economic projects).
Members of ATD–Senegal have been active on the international level as well, organizing a seminar during the participatory research "Extreme Poverty is Violence: Breaking the Silence, Searching for Peace," and the evaluation of the Millennium Development Goals.  Every October 17, they observe the World Day for Overcoming Poverty.
ATD Fourth World has been present in Senegal since 1982.
Latest news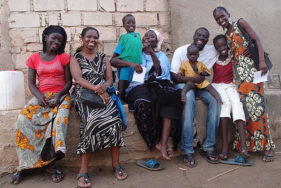 ATD's work focuses on extreme poverty. But what is extreme poverty? In countries where many are well off, it's easy (…) Read more →
Every two weeks, ATD Fourth World's team in Dakar, Senegal conducts education activities with teenagers in the Grand-Yoff neighbourhood. Many (…) Read more →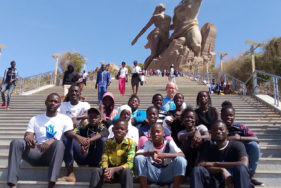 The ATD Fourth World team in Senegal is striving to meet new people living in poverty and win their trust. (…) Read more →