Tanzania
ATD Fourth World Tanzania works in four areas of Dar es Salaam: Tandale, Magogoni Fish Market, Tegeta stone quarries, Boko and Mwananyamala. ATD Fourth World Tanzania also has close contact in different regions of Tanzania: Njombe, Mbeya, Dodoma and Arusha.
ATD Fourth World Tanzania is well known in these communities because of the long-term relationships team members have built through trust and direct partnerships.
ATD Fourth World Tanzania activities include: street libraries, artistic workshops with kids and teens, birth certificate registration, vocational training program for young people involved with ATD Fourth World, training and entrepreneurship with groups of women, adult literacy classes and supporting children in their education.
Each year an event is organized to commemorate October 17, the World Day for Overcoming Poverty.
ATD Fourth World also actively promotes its research on the Hidden Dimensions of Poverty in Tanzania.
ATD Fourth World has been a registered NGO in Tanzania since 2009. ATD first started working in Tanzania in 1999.
ATD Fourth World is a proud a member of Ten-Met, network for a quality education in Tanzania.
Download and read ATD Fourth World Tanzania's Strategic Plan 2021-2023
For more information about our actions please contact us: national.team.tanzania(at)atd-fourthworld(dot)org
Latest news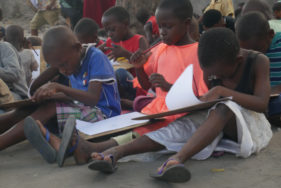 Programu ya Maktaba ya Mtaa Tandale ni shughuli kongwe kuliko shughuli zote za ATD Dunia ya Nne Tanzania. Ilianza miaka (…) Read more →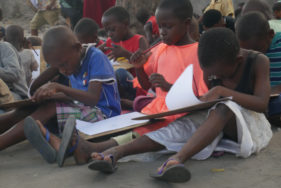 The Street Library program in Tandale is ATD Fourth World Tanzania's longest lasting activity. It started 20 years ago in (…) Read more →
Help support young Tanzanian entrepreneurs today! Youth in Action Since 2010, ATD Fourth World in Dar es Salaam, Tanzania, has (…) Read more →