"My Life in the Homeless Services"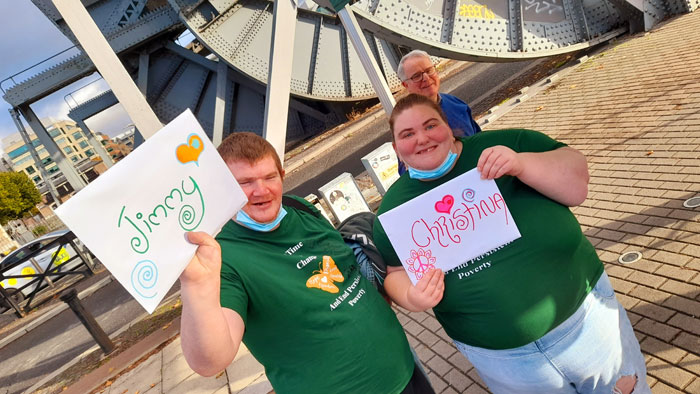 Above: Jimmy and Christina
Christina grew up in the foster care system in Ireland. Here, she describes how "the system" controlled her life from day one, moving her among foster placements, from institution to care center, even separating Christina from her husband.
Foster care: "I got moved around a lot"
My name is Christina and I'm going to talk to you about my life in the homeless services.
First let's go back to the beginning so everyone understands my story. When I was three and a half, my brother, my baby sister, and I were taken into foster care and we spent our lives there. My brother and I got moved around a lot, but my sister was lucky – she got to stay with the one family all her life.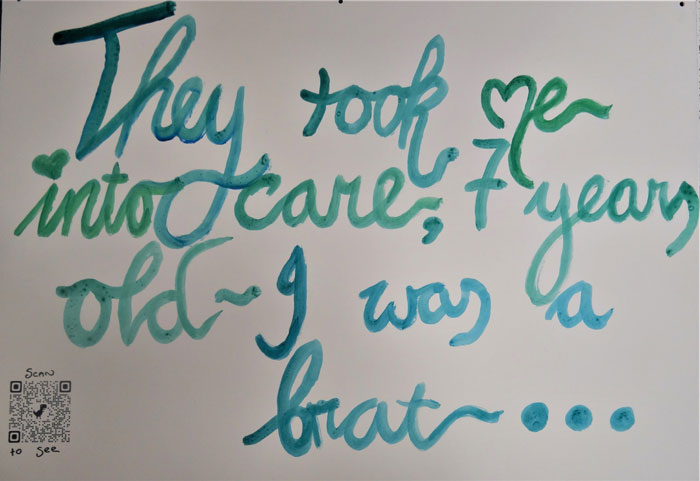 Above: Lines of poetry that Christina wrote for the Lockdown Liberties poetry group
When I was seven, there was a family who offered my brother a home a month before me and after a while, they fostered me too, so we were back together. I didn't have the best start in life as I was moved from home to home until I finally got what I thought was my forever home with them. I loved being with this family. I felt I was home and I was safe.
Moved to a care home, then a hostel
But as the years went by and I became a teenager, my troubles started. I started hanging around the wrong people and got myself into trouble, drinking and smoking, etc. When I was 17, my social worker took me away from what I thought was my forever home and put me into a care home.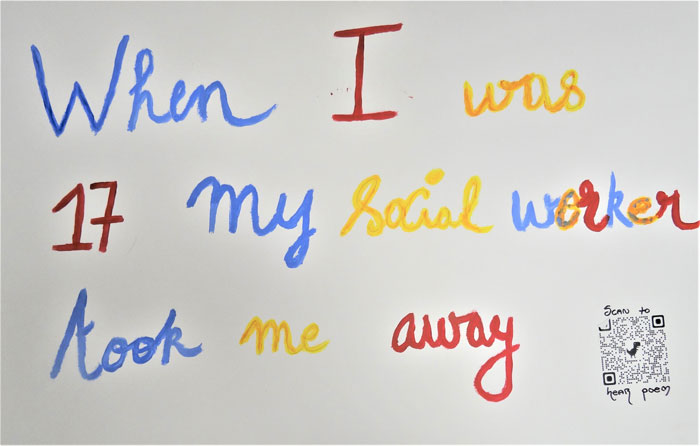 I liked it here at first but as time went on, life became worse. Something happened to me and I had to leave for my own safety. At 21, I ended up in a hostel [temporary housing] in Dublin City Centre. I had my own room with a bed, wardrobe, and a bathroom so it was better than a lot of the hostels I had read or heard about.
Depression, hospitalisation
The one thing I really loved was that I made a best friend who was there for me no matter what. She was a true friend. A few years went by and due to losing someone very close to me I began to feel depressed and ended up in hospital for a while. Then I met my Jimmy…
New hope, love, a real home
Jimmy was a new person in the hostel. He was there about a year before we became friends. One weekend, my best friend thought it would be funny to have a chat with him and ask him, did he like me, as I liked him a lot.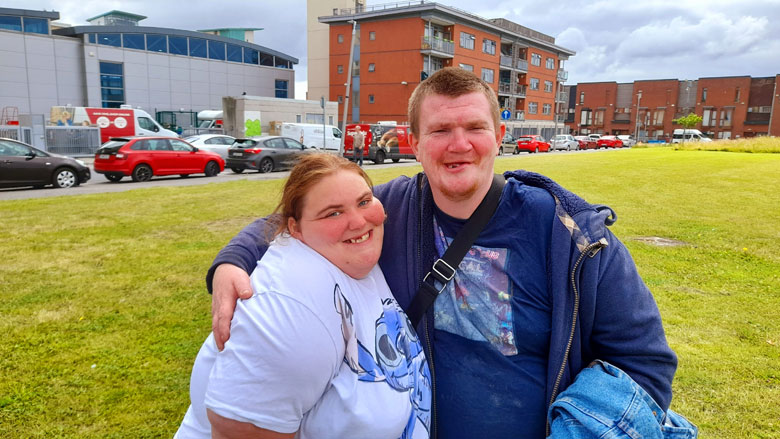 Thank God Jimmy felt the same way. We went out on a date just to see how things would go and four years later we are now married and happy as ever. Now that we were married, we could not live in the same hostel any more so the staff got us an apartment. It was our first home together and we loved it.
Back on the streets
As I had been in the homeless service for seven and a half years and Jimmy had never lived on his own before, we did not know how to live on our own but we soon learned. Unfortunately, as time went on, my depression got worse and things ended up getting so bad that we lost our apartment.
We were now back on the streets with nowhere to go. We turned to the homeless service but we were told 'no beds for couples, only single beds'. We wanted to stay together as we were married at the end of the day. We eventually found a couple's bed in one of the worst hostels in town, but at least we were together.
Separated by "the system"
Three weeks later, we were told it wasn't the right place for us and we were asked to move on. So we were back to square one. The only option we had left was to go into different single hostels. Jimmy was allowed up to see me every day but it was not the same. I really looked forward to the one weekend a month we spent together in a hotel. Life in Chester House was not that bad.
When Covid hit, Jimmy was not allowed down to the hostel at all. After a while, Chester used to let Jimmy up to the house and sit in the front garden with me, which was nice. In July of this year, after a long wait with Covid, we had a meeting with both hostels and my mum. And at this meeting, we were told that Jimmy could move into Chester for a four-week trial to see how we got on.
A fight to live as husband and wife
Jimmy and myself were very happy with this as it was what we were waiting for, for two years. Life was good again. So, after two years of being in different hostels, on July of this year Jimmy moved in to Chester House. We have different rooms but we can visit each other and Jimmy is allowed to stay at mine three nights a week.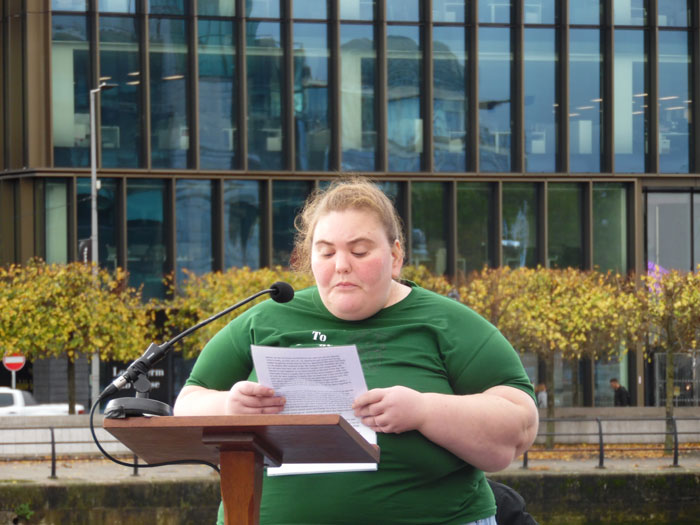 It took us two years and a long road, but Jimmy and myself are where we belong, together and happy as ever with the hope of getting our own place one day. It might have took two years and a lot of fighting but we got what we wanted. And that is to live together as husband and wife, and be happy.
Christina spoke at the annual Dublin event for International Day for the Eradicaion of Poverty.
More on ATD Fourth World in Ireland
More on the damaging effects of foster care in the United Kingdom, Switzerland, Luxembourg, and Belgium