Losing Precious Time with Your Children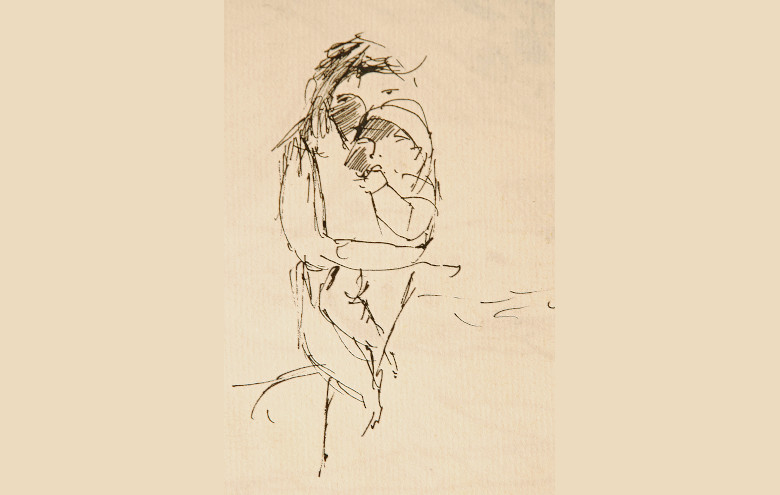 Drawing above: 1989, Guatemala, Portrait © Jean-Pierre Beyeler/ ATD Fourth World / CJW-AR0200102005
"Reflections and Creativity", published on ATD Fourth World Luxembourg's website, shows writings and crafts created by Fourth World Activists around the time of Luxembourg's first Covid-19 lockdown. ATD often uses art as a way for people in poverty to communicte their lived experience and to support each other.
In two works Sandra, a Fourth World activist, describes her experience during and after lockdown. Like a lot of other parents separated from their children, she was not allowed to see her daughter during lockdown losing precious time. She first describes the bitter experience of this separation. A month and a half later, she recounts the reunion with her daughter and the strength of feeling between parent and child.
Lockdown distances a mother from her child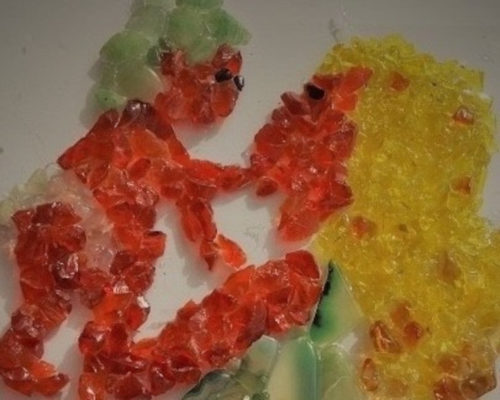 "Because of the current challenges of coronavirus, I can't see my daughter and I miss her terribly. This is so painful for me because I don't know how long the contact restrictions will last and I'm missing out on precious time with my little girl.
"Luckily I'm in contact with the foster family who tell me how my daughter is doing and send me photos. Still, I can hardly stand waiting to take my daughter in my arms again and make up for the valuable time I lost with her.
"But I also worry that my daughter doesn't understand why her Mummy isn't there. I hope that she knows her Mummy loves her very much. What's happening to me is happening to lots of families during this crisis. There are so many things that we could say to each other.
"I hope and I wish that all the families who are separated hold out and can be together again, that they value living together. There are so many things that we can do together, so many things that we can talk to each other about."
My heart was beating loudly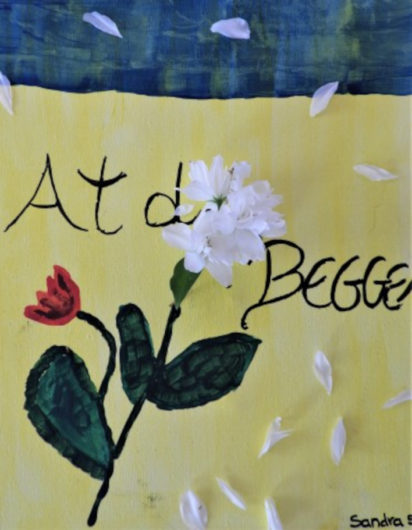 "When I'm separated from my daughter, I feel like I'm just wasting time, I'm not really living.
"After two months of lockdown, I was finally able to see my daughter again with my social worker and the foster mother as usual. They were both seated facing me. Neither of them were wearing masks. I was wearing a mask, but that made it difficult for my daughter to recognise me. Tears rolled down my cheeks. I couldn't hold them back and they just ran freely.
"I plucked up my courage and I asked if I could take my mask off so that my daughter could recognise me. After we had both built up confidence, we were able to play together. But my heart was pounding."
Taking pride in your roots
Sandra and her daughter's experience of separation and losing precious time echoes that of so many families in similar situations. Often the separation of parents and children contributes to the passing on of intergenerational poverty. For years, ATD Fourth World has been highlighting the importance of family in its educating role.
"Children can't learn and can't become adults if they don't know who they are and where they come from. Or if they can't be a little proud, or even very proud, of their roots."
Joseph Wresinski, founder of ATD Fourth World
More on ATD Fourth World in Luxembourg