Luxembourg
Based in Luxembourg City, the ATD Fourth World cultural center welcomes people of different backgrounds from all over the country.  It is a meeting place where people get together to take part in the People's University, in creative and artistic workshops, in cultural outings, and in family days.
Through the Cultural Center, the lives and thoughts of people living in poverty can be shared with the rest of society.  Also, people who want to make a commitment in the struggle against poverty and exclusion can find information and training there.
ATD Fourth World began its work in Luxembourg in the 1980s with a Street Library in Luxembourg City.  For the 30th anniversary of ATD–Luxembourg in 2011, a conference was held on the theme "Families living in insecurity and child welfare professionals: where and how to work together?" Testimonies of families living in poverty made a big impression on the child welfare professionals who attended.
In 2014, the book "Our Hope is to Live Together as a Family: Words of Parents Living in Poverty," (Vivre en famille, c'est notre espoir: la parole de parents en situation de précarité) was published by ATD Fourth World Luxembourg with the words and stories of ATD Fourth World members.
ATD Fourth World has been present in Luxembourg since 1978.
Latest news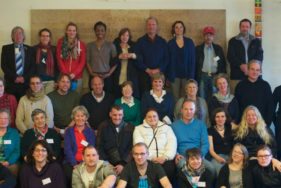 In April 2017 in Pierrelaye, France, ATD Fourth World organized a meeting on the right to family life. The meeting (…) Read more →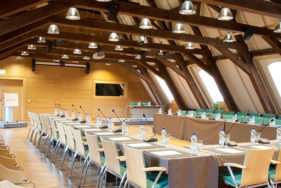 This article is imported from our 2017 Stop Poverty Campaign web site. To mark the 30th Anniversary of the World (…) Read more →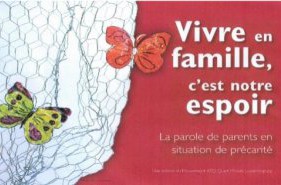 A voice is finally being heard: the voice of parents in insecure situations who met over several months and worked (…) Read more →