Remembering Bruno Couder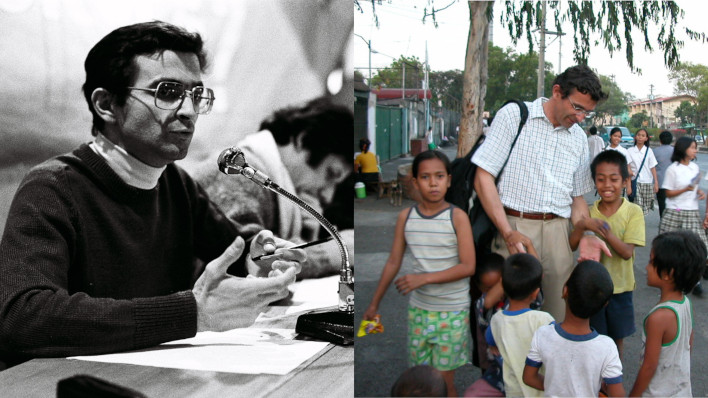 Bruno Couder, ATD Volunteer Corps member since 1974, would have turned 72 on December 19, 2022.
The beginning
In 1972, Bruno and good friend Thierry Viard, both students at the Polytechnique School of Science and Engineering, attended a talk by ATD Fourth World founder Joseph Wresinski. Afterwards, Wresinski invited the pair to participate in a manual work project in Noisy-le-Grand and this is how Bruno's long adventure with ATD began.
"We have to innovate"
Many of Bruno's years in the Volunteer Corps in France were spent building ATD Fourth World into the movement it is today. In Reims, he and his wife Yolaine, teamed up with other ATD Volunteer Corps members to start a new European-wide initiative to overcome poverty. "We have to innovate," he told his team. "This calls for new projects. We cannot stand still." At that time, the media exposed the tragic situation of the "boat people" and the refugee camps in Cambodia and Vietnam. Bruno was responsive to the words of Ms. Lachaud, an ATD Fourth World Activist from Reims who observed: "People are suffering over there and ATD Fourth World has to be with them…" Her consideration and determination to share ATD's resources were echoed by others and led to the presence of ATD Fourth World in Asia.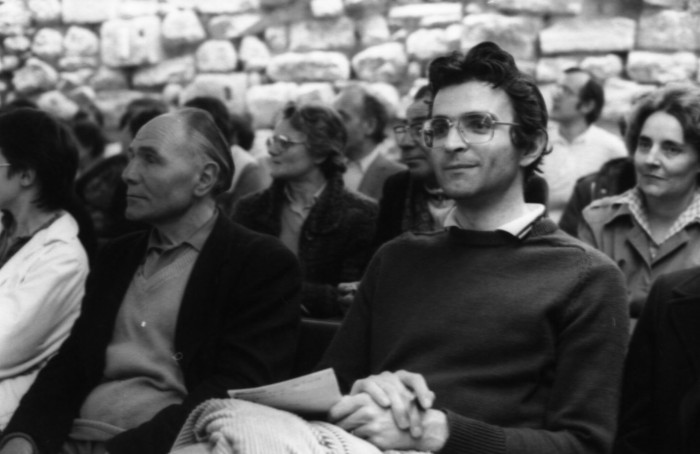 Guaranteed income
A few years later, Bruno and Yolaine accepted Joseph Wresinski's request to come to Pierrelaye, a town outside Paris, and from there, helped expand ATD Fourth World in France; and internationally with the creation of the allies network.
Year after year, especially when winter came, French authorities would enact emergency measures, identifying a population they called "the new poor". They made grants available for associations to distribute food and provide emergency housing. Furious with this method, Joseph Wresinski, Bruno and others devised a plan to use these funds to experiment with a more radical approach: a guaranteed minimum income. The impact of this initiative on families was documented in a book and later the bases of law.
New challenges
The death of Joseph Wresinski in 1988 brought concern among members of ATD Fourth World regarding its future. Families were asking, "Will ATD Fourth World continue?" There was so much at stake. Bruno played a key role in addressing these issues facing ATD Fourth World. He accomplished this with his usual forthrightness and collaboration.
Claude Ferrand, then a member of the International Leadership Team, along with Genevieve de Gaulle Anthonioz, the then President of ATD France, worked closely with Bruno and many others in efforts to implement the findings and recommendations of the Wresinski Report for the French Economic and Social Council.
The Wresinski approach
Bruno played an important role in organizing and following a study group on the Wresinski approach. Four hundred people, including members of ATD Fourth World, professionals in diverse areas of law, elected officials and union leaders, converged around the theme: "How to guarantee fundamental rights as indivisible rights." For Claude at this tenuous time in ATD Fourth World's history, Bruno was "a trusted colleague, and a man of peace, who was clear in his thinking, honest, and discrete."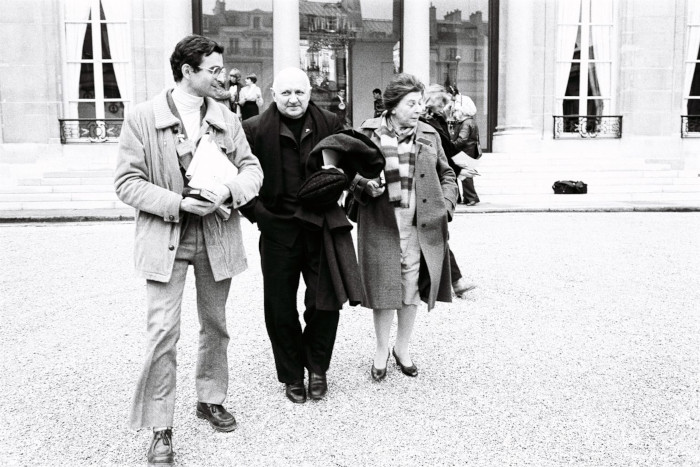 No matter where his work within ATD Fourth World took him, Bruno sought to remain connected to the people and families of ATD Fourth World, particularly those in poverty. Whenever he had an important meeting with much at stake, Bruno spent time beforehand with families, connecting with their realities and aspirations. He counselled newer Volunteer Corps members with the advice he learned from Joseph Wresinski: understanding people in poverty, their way of life, ideas and thoughts, is just as important as meeting high-level officials. If ATD Fourth World doesn't work to bring people in poverty and the authorities together in true dialogue, then time spent with those in poverty will have no meaning.
In Madrid
After his responsibilities in France, Bruno with Yolaine wanted to do something different. They moved to Madrid where they began to develop ATD Fourth World with the assistance of local contacts. This was a big change for the entire family, but little by little, though projects, arts and friendship, Yolaine and Bruno found their way into the neighbourhoods and worked with the people who'd been left behind. In addition, they were attracting young Spaniards to the Volunteer Corps.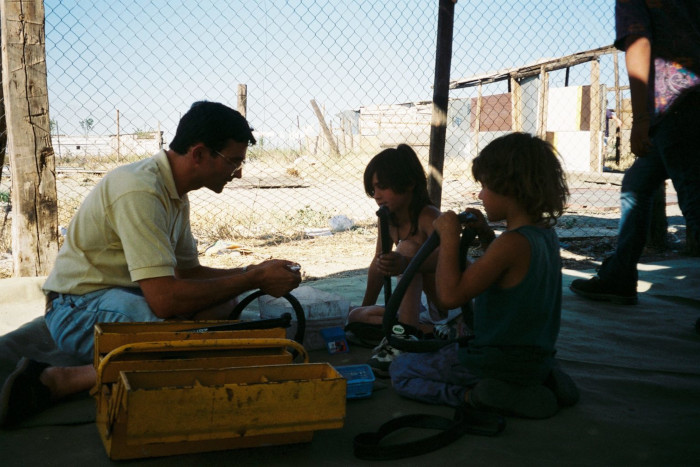 Reflecting back on her first Festival of Learning, a Spanish Volunteer Corps member recalls constructing a giant dragon from a model Bruno made for a story they wrote called El Dragoncito. "I remember his enthusiasm, and his vision of a big parade. His ambition for the most destitute was never a question of doing small, half-baked, mediocre projects, but to accomplish extraordinary, amazing things….to completely change the world," she wrote.
International Leadership Team
Writing about Bruno as a friend and teammate on the International Leadership Team of the early 2000's, Eugen Brand said: "Bruno was radically averse to any form of manipulation or abuse of power. In our years together with Bruno and Susie Devins, he often asked himself and us: 'Are we sufficiently aware of the power of our words, the weight of our own power? Are we careful enough that our words never hurt anyone?'"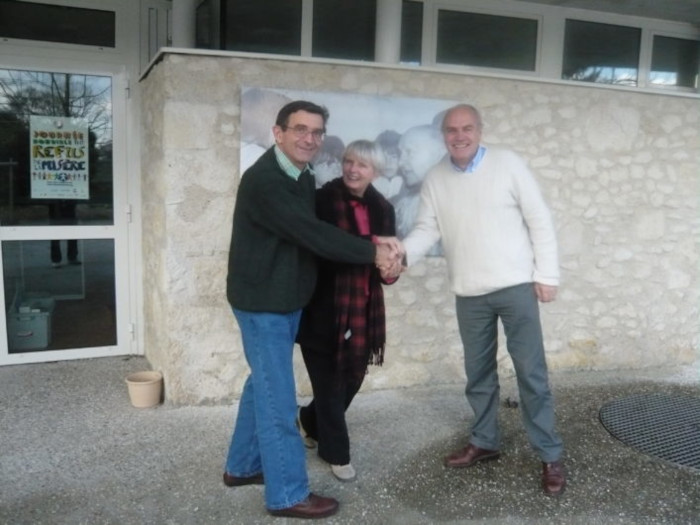 "At our international centre in France," Susie writes, "we were confronted, like others, with issues around secularism and we had to find ways of respecting all peoples' convictions. Bruno helped ease tensions by not pitting forces against each other. This reminded us of Joseph Wresinski's words on October 17, 1987 about making it possible for all people 'to give the best of themselves before dying.'"
New experiences
Bruno and his family then settled in the Rhône-Alpes region in France. At his new home, Bruno worked with people in poverty and together at a People's University.
Throughout his life, Bruno was able to realize his dream of innovating and creating new projects with people and families living in poverty and changing the world with them.