Workshop 2019 in Plovdiv: Inclusive Education for All
Above: Photo Maria Dacheva
"We have to share our ideas instead of keeping them in our head, in order to move forward together."
For three days, participants from Belgium, Bulgaria, France, Hungary, Romania and Serbia worked together on the topic "An inclusive education for all". The participants spoke five different languages.
This international workshop, held in Plovdiv[1], Bulgaria, was based on the output of previous Workshops organized by ATD Fourth World. It was also based on experiences of the Mobile School Stolipinovo (which conducts art and architectural workshops in the street and in two neighborhood schools). This initiative started 18 months ago, with the cooperation of three groups:  Architectural Workshop for Children, Discovered Spaces and ATD Fourth World.
A number of interactive workshops allowed the participants to described their experiences of life and work very concretely. They shared inclusive education principles and best practices. In addition, the Workshop was an opportunity to reinforce each person's strengths and commitment to struggle against poverty alongside people facing such situations themselves.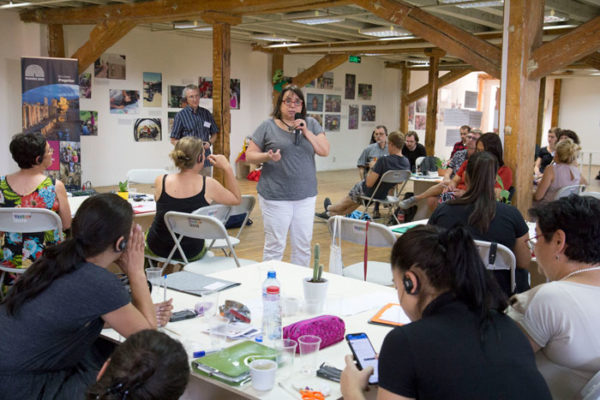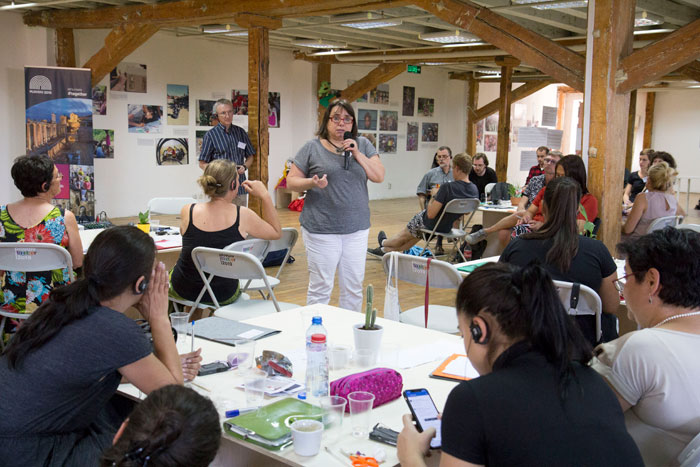 "I was inspired by very precise activities like creating wooden chairs, the Little words of the Tuesdays, the machine to change the way we look at others… and building models like the Leonardo da Vinci bridge…[2]"
"I was impressed and moved by the cruelty that children living in situation of street experience."
"Our point of view on inclusive education for all has changed. Intervention by an external group is necessary to create a bridge between parents and teachers when the situation is so bad that no one wants to make a step towards the other person."
"We learned that it is not enough to create bridges between teachers and parents. Inclusive education for all also requires changing other dimensions like the environment people live in and their job situation…"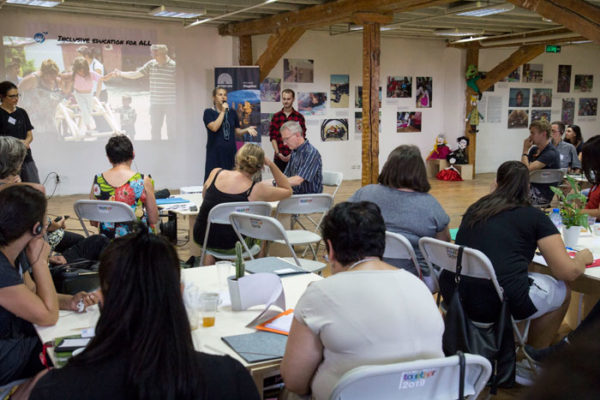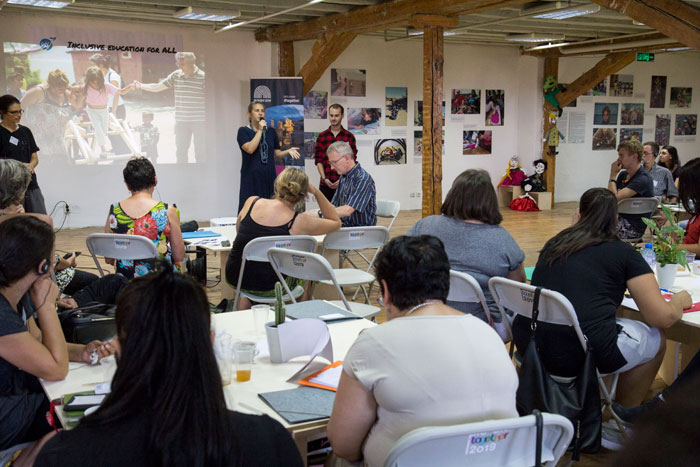 "I want to work with parents step by step until we can invite them to lead workshops."
"I want to communicate the experience and ideas discussed here to my community… and to other NGOs in my country."
During an open meeting, the group welcomed teachers, parents from the segregated neighbourhood of Stolipinovo in Plovdiv, and people from other backgrounds.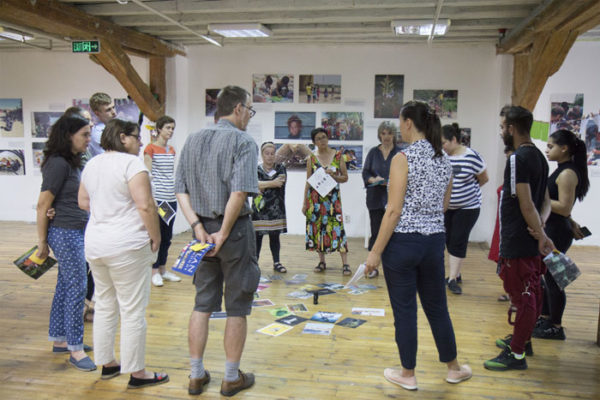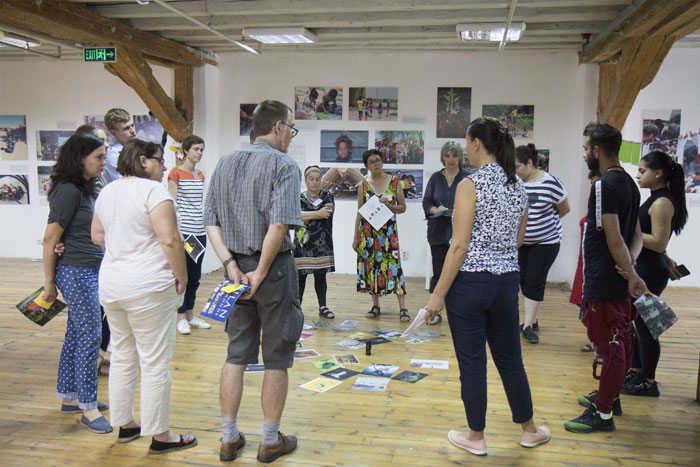 The last day we worked on eight questions that participants said they wanted to discuss in more detail. They tried to list the tools they know and imagine new ones to address certain issues, and to identify principles that underlie these tools. These included:
How to create an educational community that unites parents, teachers, and children?
How to reach out to those who are most hidden but need us most to act together?
The international workshop addressed many other topics and a more detailed summary will be written. Workshop attendees have returned home eager to implement what they learned and discussed. Participants discovered that they are not alone in their struggles, whether they are parents, teachers, or others involved in the education field. One person concluded, "I didn't know that there are people everywhere who try to help".
Download the Summary of the Workshop 2019 in Plovdiv
More information on ATD's work in Southeast Europe.
Ebook of Stories of change from Southeast Europe.
[1] The Workshop was held in the building of the Foundation Plovdiv 2019, European Capital of Culture.
[2] The Mobile School Stolipinovo in Bulgaria created wooden chairs with the children and parents of the neighbourhood, and with the work of a carpenter from the neighborhood. An activity has been developed with a model scale 1 of the bridge created by Leonardo da Vinci. The "Little word of the Tuesdays" is an initiative taken in France, in Lille, to collect ideas and thoughts of parents in front of the primary school of the neighborhood.