Bulgaria and Southeast Europe
ATD Fourth World works in Bulgaria and is involved in initiatives in Sofia and Plovdiv. ATD also collaborates with people and groups in other south eastern European countries.
ATD Fourth World has been in Bulgaria since 2015, learning from the life of people living in poverty in south eastern Europe. The ATD team is learning about existing initiatives struggling to overcome poverty in the region by getting involved with people who themselves are experiencing poverty.
Many of the people ATD Fourth World met in the region felt the need to create spaces where they can share their ideas, questions and best practices. Many people also felt a desire to help one another sustain motivation to overcome poverty.
ATD Fourth World Activities:
Develop understanding of deep poverty in south east Europe by meeting people from all walks of life who are undertaking anti-poverty activities. Facilitate meetings and communication among these groups, including with members of ATD Fourth World from other European countries.
Workshops in Sofia (2016), Budapest (2018) and Plovdiv (2019)
Participate in sessions of the European Fourth World People's University
Participate in the second stage of ATD Fourth World's research on multi-dimensional aspects of poverty (2019-2020). Engage other people involved in struggling to overcome poverty in discussions about the research results.
Work with on going initiatives at the local level as well as enable young people to learn more about ATD Fourth World and get involved in its activities.
Partner with other groups in the neighbourhood of Stolipinovo in Plovdiv in Bulgaria
Organize "Festivals of Shared Talents" in Sofia, Bulgaria
Mobilize and encourage local activities for 17 October, World Day for Overcoming Poverty
Enable citizens concerned about poverty to meet together and learn more about ATD Fourth World.
Hold local meetings in Bulgaria, Hungary, Macedonia, Romania, Serbia and other countries.
Organize initiatives to raise awareness about poverty using tools such as the 2017 e-book "Stories of Change from Southeast Europe", screenings of the film "Joseph The Dissenter"; and training courses in theatre forum.
Articles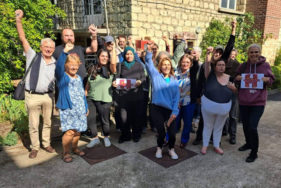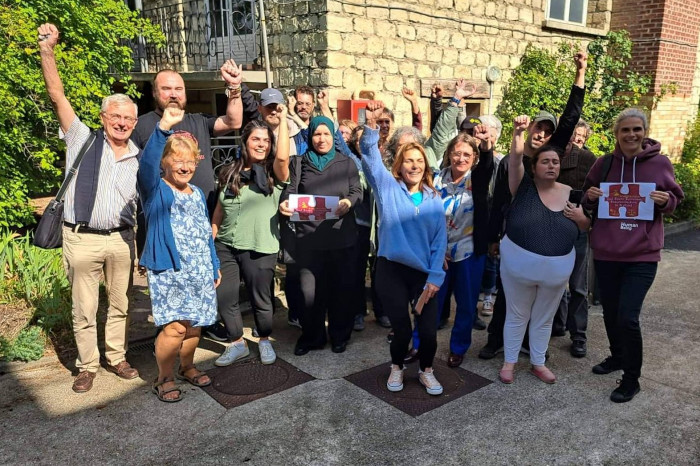 Above: ATD members at the September European Citizens' Dialogue Adapted from article on ATD Ireland's website Institutional mistreatment and discrimination (…) Read more →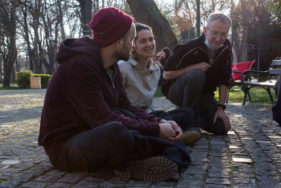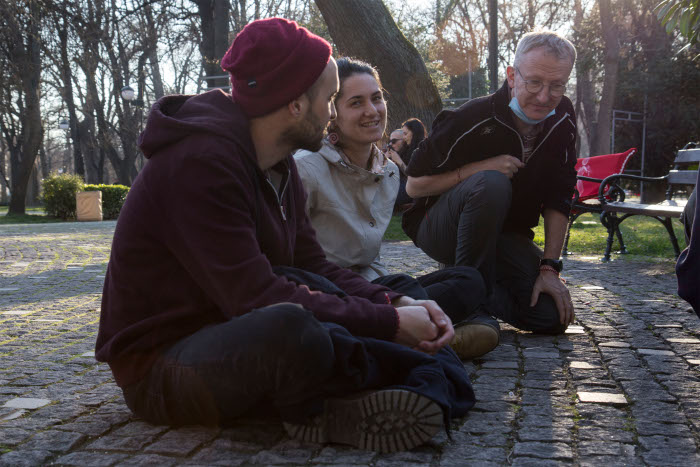 Above: Diana Todorova (centre) with Benoît (right) Diana Todorova talks about her experiences and impressions after a year discovering more (…) Read more →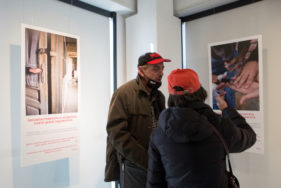 На 18, 19 и 20 октомври, по повод Световния ден за преодоляване на крайната бедност, в галерия "Сердика" на Женския (…) Read more →