Youth Rise Up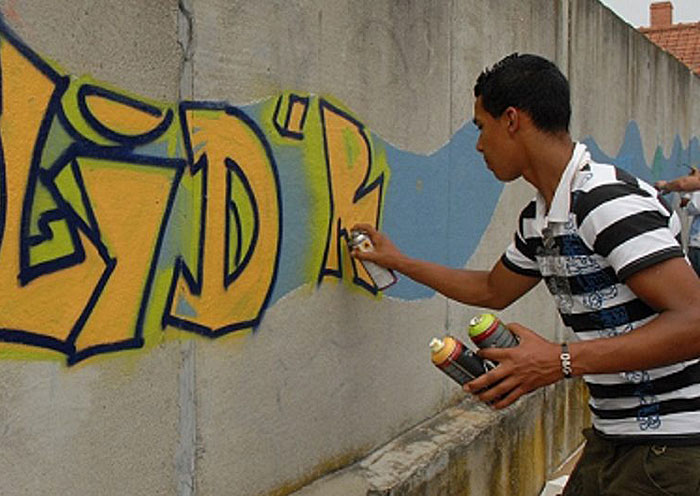 This article is imported from our 2017 Stop Poverty Campaign web site.
"You are the youth and you are standing up with something to say to the world. You aren't just any young people either, you are a young people who want to learn in order to be able to speak and to understand – young people who want to cultivate themselves." – Joseph Wresinski
Since its inception, ATD Fourth World has worked so that young people in poverty can be involved in movements to change the world. That work continues today for young people from all backgrounds.
Join the Stop Poverty campaign
The filmmaker Vincent Verzat has made a video "Joseph Wresinski Revisited" to tell the story of ATD Fourth World in a dynamic way. Don't forget: Sharing is caring!
Discover Joseph Wresinski's vision for young people in the video, "To be Treated Like Young People, not Just as People on Benefits"
Playing for Change, a group that believes music can change the world, is filming a "Song Around the World" video for the Stop Poverty campaign. Their first stop was at the "Courtyard of 100 Trades" in Burkina Faso.
Sing with your choirs, music groups, and schools by organizing a concert to celebrate October 17, World Day for Overcoming Poverty.
Read Stories of Change from young people around the world: Books Against Fists,  Solidarity Gets Everyone on Their Feet, When Children Make a Difference in Their Community. , I am 13 and I Play Football With Migrants. Get inspiration from these stories to write your own or to encourage others to speak out! (Teacher's Guide on pdf)
Discover the messages of people involved in their own communities by exploring the call to action and signing it yourself!
Meet other young people
ATD Fourth World is organizing a European Youth Gathering in Wijhe (the Netherlands) from August 10 to 14. Planned and organized by young people themselves, it will be an occasion to bring together youth from across Europe to meet and learn from one another.
The ATD Fourth World European Youth Movement brings together young people from all backgrounds who want to act against poverty. Find out more about their meetings in France.
Want to get involved and help? Contact: