Kenyan Friends Discuss Artisans of Peace Overcoming Poverty

Event organised by the Tangaza University College, Nairobi, for St. Vincent de Paul Day
Join us in Nairobi on September 25th 2015, from 2:00 pm to 4:15 pm at the Centre for Leadership and Management (CLM) at Tangaza University College for a panel discussion on 'participant research' (methodology and documentation) in view of enabling the voice of those in poverty to speak to poverty-eradication policy.
Every day, around the world, people living in poverty work for peace in often unseen ways. The book Artisans of Peace Overcoming Poverty is focused on the violence of extreme poverty that showed just how much people living in poverty do to search for peace, to go beyond violence, and to build a sense of community. The book is based rooted in participatory research that was conducted by ATD Fourth World.
Presenters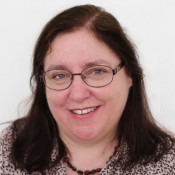 Diana Skelton (@DianaSkelton), Deputy Director, ATD Fourth World International.  As part of ATD's full-time Volunteer Corps since 1986, she has lived and worked in low-income neighbourhoods in New York and Madagascar, and represented ATD at the United Nations from 1996-2004. Since 2008, she has been based at ATD's international centre in France. From there, her work brings her around the world to consult with people living in extreme poverty and visit local ATD Fourth World teams. Author in 2004 of How Poverty Separates Parents and Children: A Challenge to Human Rights, Diana is now the co-author of Artisans of Peace Overcoming Poverty.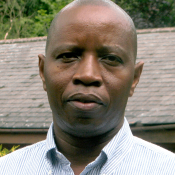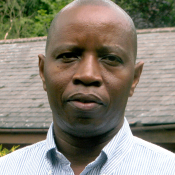 Martin Kalisa, one of ATD Fourth World's Regional Directors for Africa. Originally from Rwanda, he is currently based in Senegal. Previously, he was part of ATD's national coordination team in the United Kingdom. He is currently researching a thesis on "The Criminalisation of Poverty in the United Kingdom: An Analysis from the Perspective of Child Protection Policies." That thesis work is being done in connection with the Université Libre de Bruxelles. His background is with NGO development cooperation, and he has also spoken at the United Nations Human Rights Council on preventing family breakdown and separation due to poverty.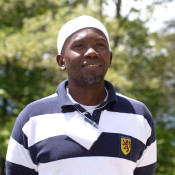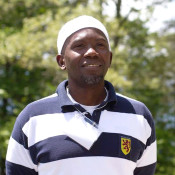 Salehe Musa Seif is from Tanzania and a member of ATD Fourth World's full-time volunteer corps, who has run projects in low-income areas of the United States and the United Kingdom. He is currently based in Tanzania, where he is engaged in participatory research to improve the indicators used to define extreme poverty, together with Oxford University.
Respondents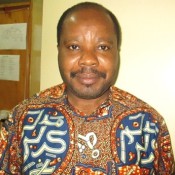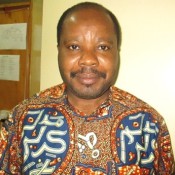 Jonas Yawovi Dzinekou is from Togo and is a brother in the Comboni Missionaries. He is the director of the Institute of Social Ministry in Mission (ISMM) at Tangaza University. Brother Dzinekou's past experience includes the management and leadership of technical schools in Malawi and Zambia, where he initiated job creation programs for youth.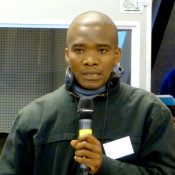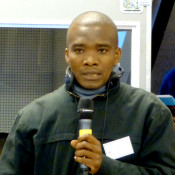 Charles Sendegeya is the coordinator of Tushirikiane Afrika (TUSA). Run by volunteer refugees, TUSA takes responsibility for welcoming new refugees from the Great Lakes countries, as described in an article on the website of the Forum on Overcoming Extreme Poverty.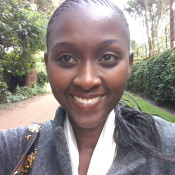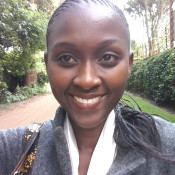 Wendy Kanyingi is currently a student in Tangaza University pursuing a BA in leadership and management. Wendy helps children aged five to fourteen create improved learning environments for themselves, because this is one of the major challenges facing most of these children.
Wendy wants to use her degree to become a social entrepreneur.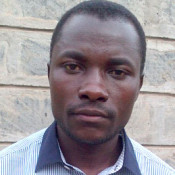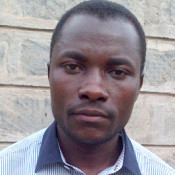 Sammy Muga is the general organizing Secretary for the Edmund Karibu Group, a youth group in Kibera-Nairobi. He is a strong advocate for rights of children living in poverty in both Kibera and Korogocho informal settlements. Sammy strongly believes every human being has dignity and deserves both love and respect, irrespective of differences.
Event Chair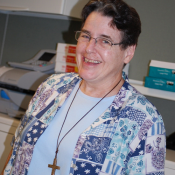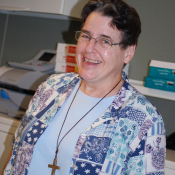 Joan F. Burke is a Sister of Notre Dame de Namur who has lived in and out of different parts of Africa since 1971 (DR Congo, Nigeria, and now Kenya). She is a trained social anthropologist with a long-time research interest in the evolving African expression of the Catholic sisterhood. Joan has known and worked with ATD Fourth World at different times since 2002. She is currently based at the Centre for Leadership and Management at Tangaza University College in Nairobi.
Programme
2:00 Introductions and overview
2:30 Panel presentation by ATD Fourth World, with respondents
3:30 Small groups to surface questions
3:45 Open mike
4:00 De Paul Awards
4:15 Conclusion
In Order to Attend
The event is sponsored by the Centre for Leadership and Management and is open to all who are interested in attending. If you plan to attend, we request that you RSVP to the CLM Secretary to the following:
Tel: 0708-083-525, or E-mail: clmresearch@tangaza. org
The university is located at Langata South Road, Langata-Nairobi on the No. 24 matatu line
About ATD Fourth World
ATD Fourth World is an essential point of reference for the effectiveness of the constant and varied efforts to water the seeds of a new community, to cultivate their growth over the long term, and to bring back the joy of living. 
– Boutros Boutros-Ghali, former Secretary-General of the United Nations
When I was president of Senegal, on the occasion of the first commemoration honoring the victims of extreme poverty on October 17, 1987, I was struck by the nobility and the devotion of ATD Fourth World. This organization founded by Joseph Wresinski is a message of hope and of faith in human dignity for all of us. 
– Abdou Diouf, former President of Senegal, and Secretary-General emeritus of the International Organization of La Francophonie