Free Ebooks – Artisans of Peace Overcoming Poverty: 3 Volume Series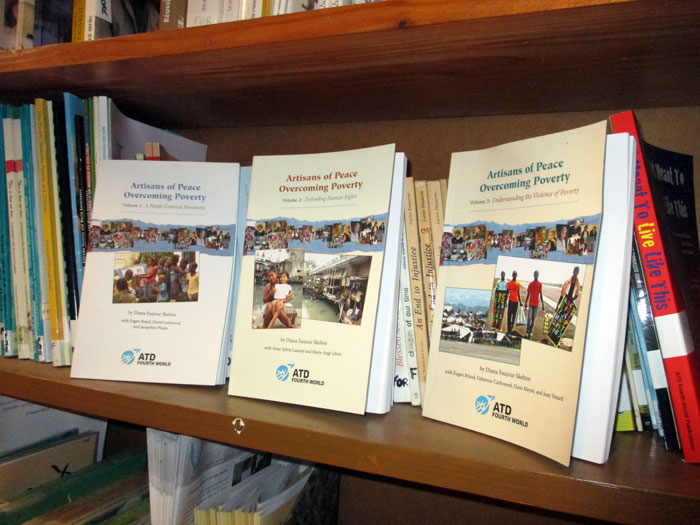 Artisans of Peace Overcoming Poverty is a three volume series that introduces partners in peace-building whose efforts have too often remained unrecognized. The books are rooted in participatory research that ATD Fourth World members conducted on the violence of extreme poverty and that showed just how much people living in poverty do to search for peace, to go beyond violence, and to build a sense of community.
All three volumes are free to download as pdfs:
Download Volume 1 in PDF format.
Download Volume 2 in PDF format.
Download Volume 3 in PDF format.
All three volumes can also be purchased on Amazon:
Volume 1 as a paperback or for kindle.
Volume 1 can also be downloaded for free as an epub.
Every day, around the world, people living in poverty work for peace in often unseen ways. Joining in this struggle has been the mission of the International Movement ATD Fourth World for more than 50 years.
Through narratives, photos, and video links, we discover the acts of courage, as well as the creativity, experience, and insights of people living in poverty. This e-book is available free of charge so that readers can discover and make known these artisans of peace who are vital partners in overcoming poverty.