Spotlight on ATD Fourth World's International Centre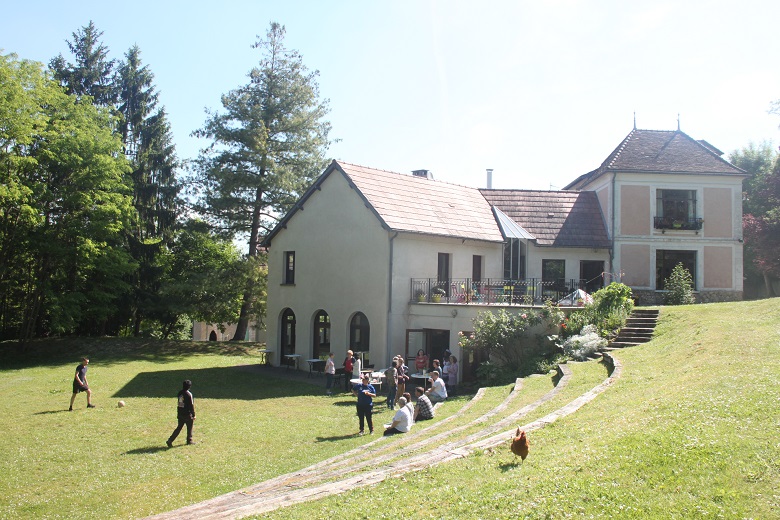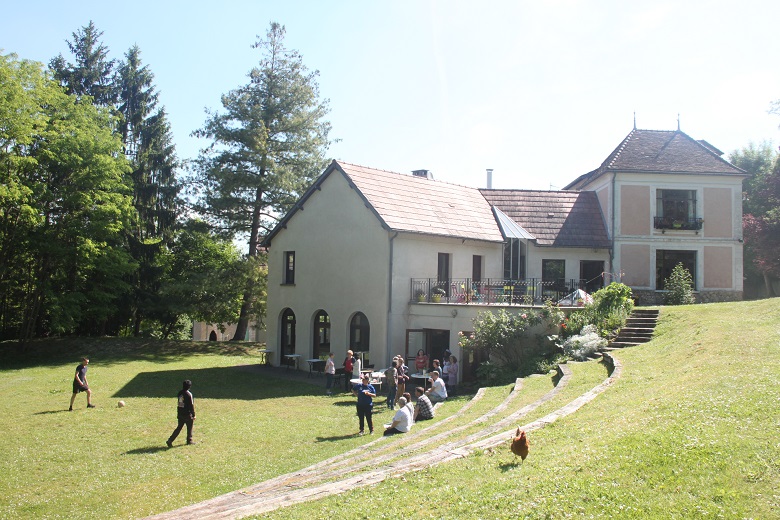 In June 2019, activists, allies and Volunteer Corps members from around the world participated in a weekend of discovery at ATD Fourth World's International Centre in Méry-sur-Oise, France. Participants arrived with great enthusiasm and were welcomed by an organizing committee geared up for an engaging weekend.
Participants introduced themselves on the first day using an object they brought with them. Henriette from Burkina Faso, for example, brought a calabash, which symbolizes welcome in her culture.
After a group photo session, the participants became acquainted with the International Centre through a tour presenting the history of ATD. They learned about the International Centre's values and struggles through the artwork on display from Noisy le Grand where ATD began in France. The group also learned about ATD's founder, Joseph Wresinski, and visited his former office and final resting place. After the tour, participants were encouraged to talk about their reactions.
Véronique said,
"It was my first visit so I liked everything, especially visiting Joseph Wresinski's tomb, letting out the goats, and the meals."
Élisabeth added,
"I realize more and more how much common ground I share with ATD, specifically valuing dignity as well as the importance of art and crafts."
The program continued with creative and inventive workshops:
At the end of the day, participants gathered together for an evening of music and singing around a campfire.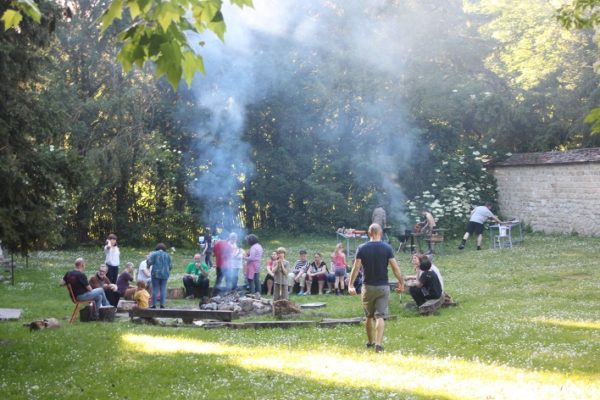 Sunday morning participants toured of the Joseph Wresinski Archives and Research Centre in Ballet-en-France, a critical part of ATD's work to overcome poverty. Participants toured the Centre's exhibition halls, photo library, video library, and art library. The Centre's team classifies all the Archives' holdings, conserving all items and entering them into a database to ensure that everything is available to researchers or others who make requests. The photo library has been particularly meaningful to people who have been quite moved to find friends, family members, or even themselves in the documents conserved and digitized at the Centre. Decades of documents in every format and from every continent await discovery.
Returning to Méry-sur-Oise, the participants discussed their impressions from the visit. An intense evaluation session allowed participants to take stock of what they had learned or found  particularly interesting. Like Anton from Germany, many agreed that "it was very interesting to learn more about the International Centre".  "To be repeated," said Magalie, another participant, who then added, "but next time it should be a week longer!"