Bolivia
For twenty years, ATD Fourth World has developed inclusive educational and cultural projects in Bolivia in collaboration with children, young people and adults. At the ATD Fourth World house in the Senkata neighbourhood of El Alto, people from different social classes come together to think about issues related to extreme poverty and to and work together to overcome it.
To keep up to date with this work, follow ATD Fourth World Bolivia (in Spanish) on Facebook.
Street Library
The Street Library is an open meeting where children and their families can discover the pleasure of reading books, and have access to quality art and culture. Often taking place on a weekly basis, the Street Library is also an opportunity to meet and create ties with marginalized families. ATD currently runs a regular Street Library in a high poverty neighbourhood in El Alto.
Festival of Learning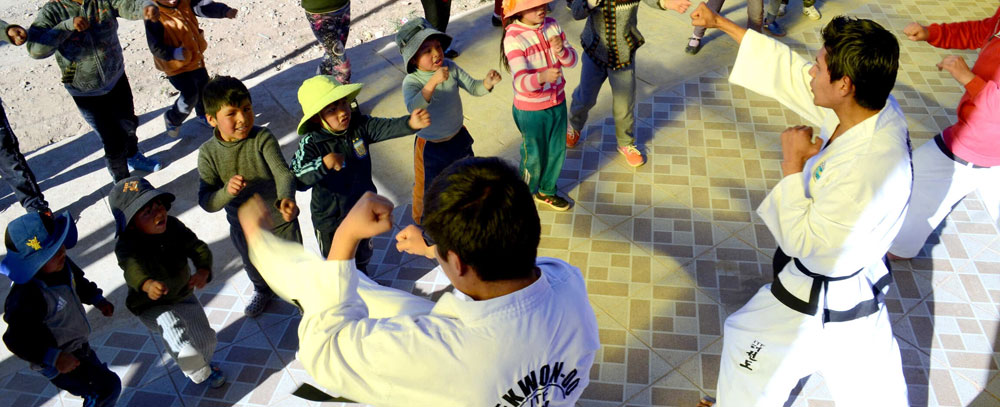 The Festival of Learning turns the street into a place of celebration, meeting and access to culture for everyone. For a few days, a very diverse group of people come together to show each other how to do things through art workshops, crafts, science projects, sports, etc.
People's University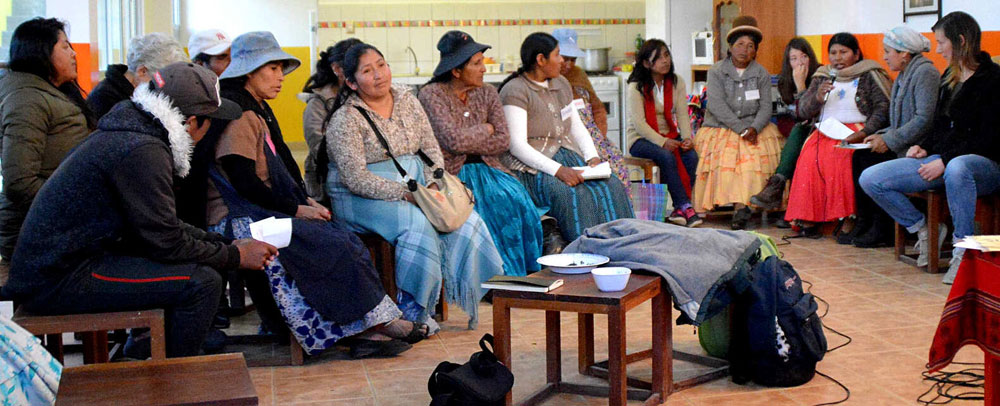 The People's University conducts regular meetings between people both with and without personal experiences of living in extreme poverty. By discussing current and social issues, participants learn to listen, express themselves, and understand each other. Through exchange of perspectives and life experience, people gain new understanding that helps them in their efforts to overcome poverty.
Research project on the dimensions of poverty
ATD Fourth World in Bolivia led a participatory research project (2016-2019) aimed at identifying the hidden dimensions of poverty. Carried out in collaboration with participants with a lived experience of poverty, the project used the Merging Knowledge methodology. After three years of work, ATD is currently disseminating the results of this research, which highlighted ten dimensions of poverty.
Mobilization
Throughout the year, and especially on International Day for the Eradication of Poverty, ATD Fourth World Bolivia members make numerous efforts to mobilize and challenge civil society, encouraging individuals and institutions to become engaged in efforts to overcome poverty.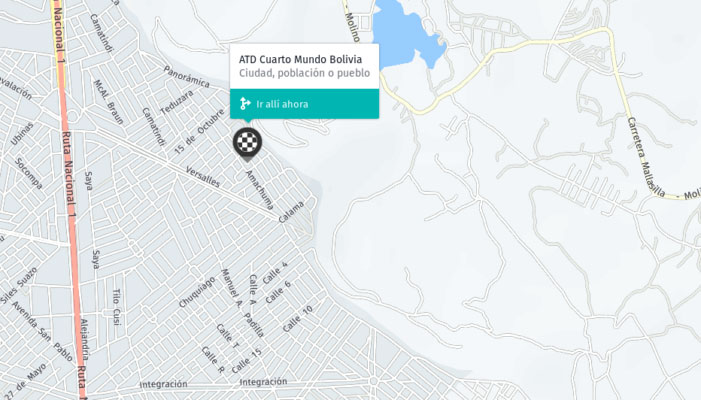 Latest news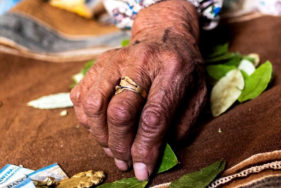 Photo above: © Rémi Blasquez The global pandemic is difficult for everybody, but in Latin America it is especially difficult (…) Read more →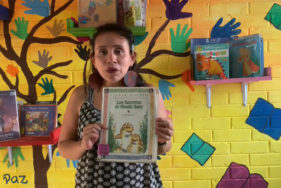 Photo above: Pilar Boche narrating stories from Escuintla (Guatemala) "I like to listen to the stories over the telephone because (…) Read more →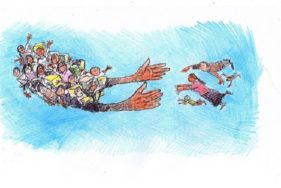 Image above: 2020 Everyone is essential (Todos imprescindibles) ATD Fourth World © Luciano Olazábal By ATD Fourth World Bolivia The (…) Read more →