Peru
ATD Fourth World in Peru runs cultural activities in urban and rural areas across the country. Our goal is to eradicate extreme poverty, and this can only be done by valuing the dignity of the most excluded families, taking into account their experience and knowledge. This ensures the protection of human rights for all people.
It is a project for all of society, and we work in collaboration with partners across the country. In Cusco, we work in Villa del Sol, Moises Barreda, and Cuyo Grande. In Lima, we work in Vista Alegre and Anexo 02 de Jicamarca.
ATD Fourth World Peru began its work in Cusco in 1987. We obtained official status in 1991, and have been working in Lima since 2008.
Latest news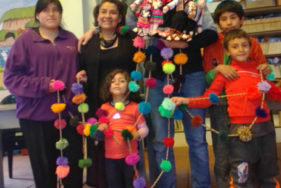 Written by Jonathan Roche and originally published in the Quart Monde journal (n° 263). Jonathan Roche is an ATD Fourth (…) Read more →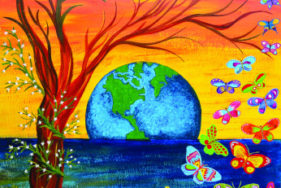 Painting above: La Esperanza (Hope), 2011 © Guillermo Diaz / ATD Fourth World / CJW AR0201602058 By Guillermo Diaz, ATD (…) Read more →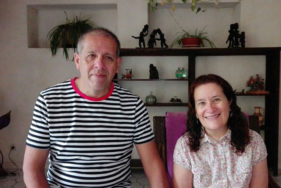 Image above: Silvio Campana and Carmen GIusti at ATD's International Centre in 2019 © ATD Fourth World Silvio Campana and (…) Read more →