Guatemala
ATD Fourth World Guatemala runs street libraries, a reading club, and other activities with the small children that work to improve outcomes in school.  With the support of young people from cultural centers, among others, we come together with the strength of the state and society to improve their situation.
We also work to find moments for people living in poverty to speak in public, testifying about their lives and their experiences so that society can learn from them. These opportunities come in various forms throughout the year, particularly during our "Sabados de Saberes" events, and on October 17, World Day for Overcoming Poverty.
In 2009, we opened a "Working and Learning Together" project (TAJ). The workshop works to support families living in poverty in their daily struggle to live with dignity, teaching artisanal skills and offering a different way to generate income.
ATD Fourth World Guatemala began its work in San Jacinto (Chiquimula) in 1979. In 1987, a team began work in Guatemala City, and since 2002 a team has been working in Escuintla.
Articles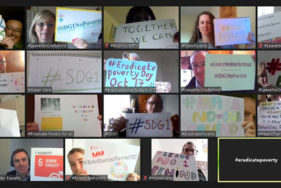 Above: Virtual October 17, in Ireland. October 17th, the World Day for Overcoming Poverty, was officially recognised by the United Nations (…) Read more →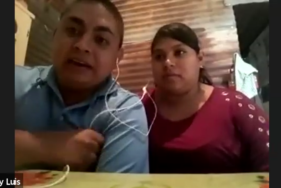 In Guatemala, as in many Latin American countries, the quarantine imposed by COVID-19 is preventing thousands of people from going (…) Read more →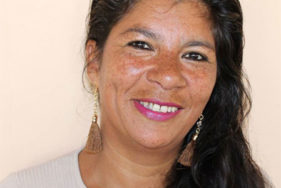 In 2017, ATD Fourth World invited people around the world to document real-life "Stories of Change". These stories are about (…) Read more →