Guatemala
ATD Fourth World in Guatemala began in 1979 in the town of San Jacinto. Currently there are teams in Guatemala City and Escuintla.
ATD Fourth World Guatemala believes that education and culture are essential for a dignified life and supports these through the following activities.
Street Libraries, Reading Club, and an Early Intervention Program: All activities promote reading and encourage the enjoyment of books. These initiatives allow children and families in underprivileged communities to feel valued and recognized. Through them ATD Guatemala also seeks to demonstrate the ways in which schools do not adequately serve the needs of families in disadvantaged neighborhoods.
Teenagers and Young People: Activities provide spaces for training and dialogue where young people can meet to discuss human rights, community activism, and promoting peace. They allow young people to overcome their fears, learn new things, and gain the confidence they need to take initiative in their own lives.
Family Empowerment: People in extreme poverty are frequently engaged in a struggle for dignity. The People's University provides a forum to discuss ideas, speak out, and become more involved in social issues. It is a place where they feel comfortable, where they can analyze issues together in order to improve life for themselves, their family, and their community. The goal is always to leave no one behind.
ATD Fourth World Guatemala promotes economic solidarity through the Working and Learning Together pilot program: Working and Learning Together (TAJ: Trabajar y Aprender Juntos) is a grass-roots project that supports families in their daily struggle for dignity. People who are unemployed or working in the informal sector receive training and a dignified job that strengthens social ties. The project supports economic solidarity through the sale of handicrafts made from recycled materials.
Public Mobilization: The celebration of World Day for Overcoming Poverty each October 17th mobilizes individuals and institutions to recognize the daily struggles of people living in extreme poverty.
ATD Fourth World Guatemala 2019 Annual Report (in Spanish)
Articles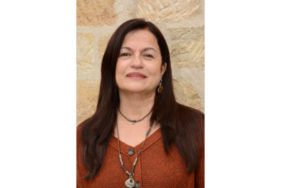 Some programs fail to reach people in poverty In a report published in 2022, the Special Rapporteur on extreme poverty (…) Read more →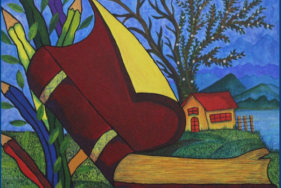 Image above: Guatemala2020-Lomas-Santa-Faz-zona18 © ATD Fourth World "Everyone has an equal right to health because all human beings have value." (…) Read more →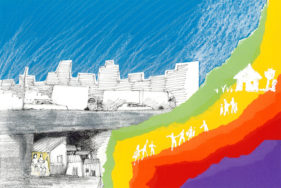 Above: ATD members during a worldwide gathering in 2018. Letter from ATD Fourth World's International Leadership Team for International Day (…) Read more →