Socio-Economic Discrimination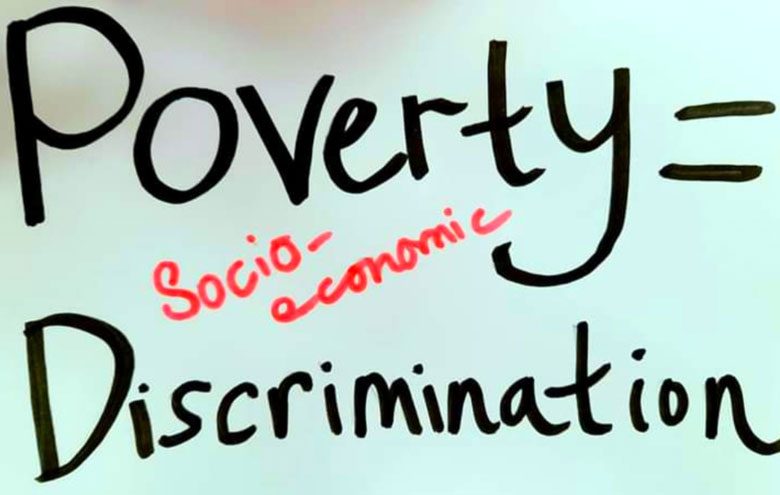 "Socio-Economic Discrimination: Through the Creative Lens"
New exhibit from ATD Ireland, 27-31 October, Dublin's Epic Museum. Official opening 4pm, 28 October, conversation with the writers and artists throughout the exhibition.
"Only when we begin to open up to others about how we are truly feeling will we stop wearing masks of hate and fear and begin to find the magic and love of positivity."
Art workshop participant
"Socio-Economic Discrimination: Through the Creative Lens", an art exhibit opening in Dublin on 28 October, displays art from two projects that took place over the past two years. In these interrelated projects, people experiencing poverty expressed thoughts, experiences, and emotions that often remain hidden. As a result, a supportive community grew, sustaining members during and after the pandemic lockdown. However, disturbing experiences of discrimination also emerged in the works of art.
Lockdown Liberties: spoken and written word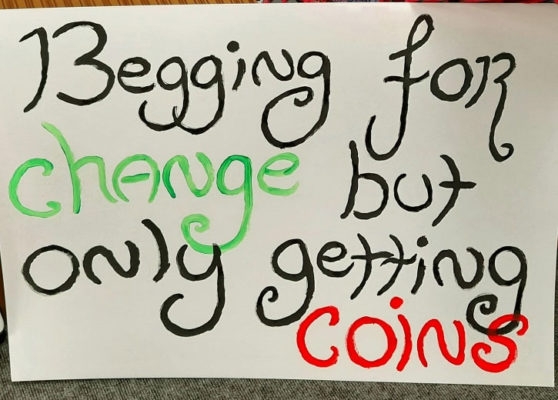 In the first project, a remote writing group, eight authors wrote poetry and shared their work with one another over Zoom. In addition to the core group, contributing writers included Irish President Michael D. Higgins and Senator Lynn Ruane.
In-person clay workshop
In July 2021, ATD organised a series of art workshops that provided a forum to discuss socio-economic discrimination. For some people, talking while working in clay made it easier to speak up about topics that might have been difficult in face to face conversations. In Ireland, ATD Fourth World has been part of a national campaign to ban this form of discrimination.
"The real currency of the universe"
Although the two projects took place separately, many similar themes emerged. Artists highlighted the importance of love, hope, community, solidarity, and bravery.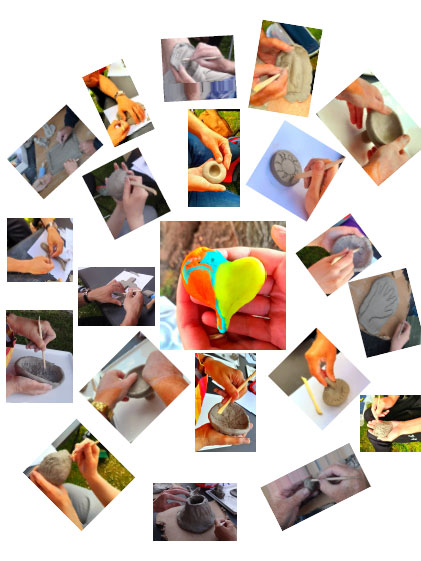 "Love is the centre of everything and it is love that truly makes the world go round, not money. If we begin to look at love alongside kindness as the real currency of the universe – we begin to see the meaninglessness of more superficial matters of greed.
"However, in the material society we live in today, we are often misguided from harnessing the universal power of love [so] that how we give and receive love is so often off balance.
"In many cultures, we have been programmed to desire… things more than we have been taught to appreciate the value of meaningful connection and the importance of loving both others and ourselves. This has led to a world where there is a breakdown in communication between people."
Stereotypes and stigma
The art workshop format allowed group members to delve into other experiences linked to socio- economic discrimination and the stigma of living in poverty. Those experiencing poverty are often blamed for their situation. Like racial stereotyping, unconscious assuptions about people in poverty are common. Others see them only seen through the lens of their hardships and deficits, rather than as whole people with skills and talents who contribute to their communities.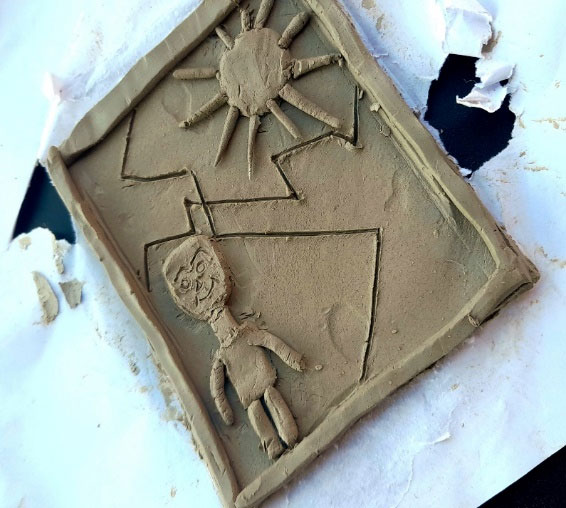 Philip, one of the art workshop participants, explained his piece this way: "This broken picture represents society and how people who are struggling are often misrepresented in the media – the picture is always off."
Self expression is healing
Many other participants expressed the pain they experienced when others look down on them or treat them differently just because they are poor. But the opportunity for self-expression was in itself therapeutic. As one participant said,
"[I]t is clear from the conversations that took place in these creative workshops that expressing one's… feelings in an open manner is where real strength, power, courage, and healing take place. When we feel we are not allowed to express human emotions… negativity and resentment can boil up within and eventually lead to an eruption, much like a volcano."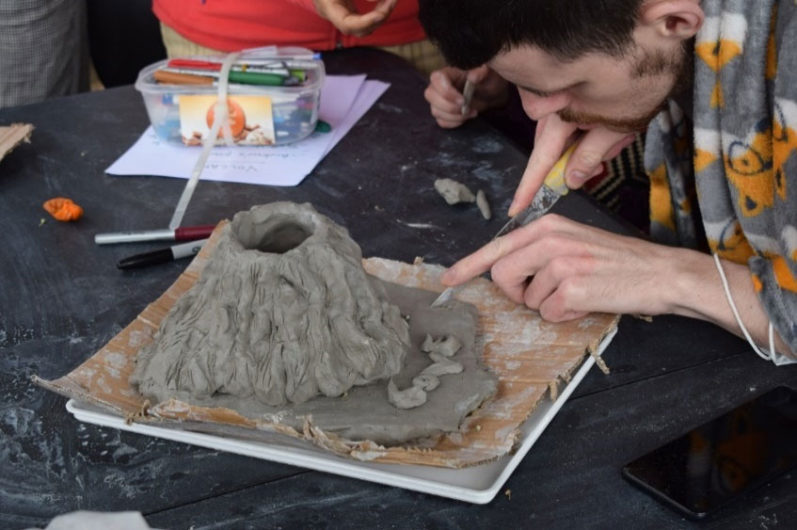 "If only there was more tolerance around freedom of expression to talk about the depths of our beings, and less stigma around topics such as mental health, the world would be a much more loving and beautiful place. Only when we begin to open up to others about how we are truly feeling will we stop wearing masks of hate and fear and begin to find the magic and love."
National campaign against discrimination
The art workshops provided an opportunity for self-expression but also for discussion of a campaign to prohibit socio-economic discrimination. The Irish Equal Status Act already bans nine forms of discrimination including race, gender, disability, religion, etc. For several years, ATD Ireland has been part of #Addthe10th, a coalition seeking to have socio-economic discrimination recognised as the tenth ground of discrimination.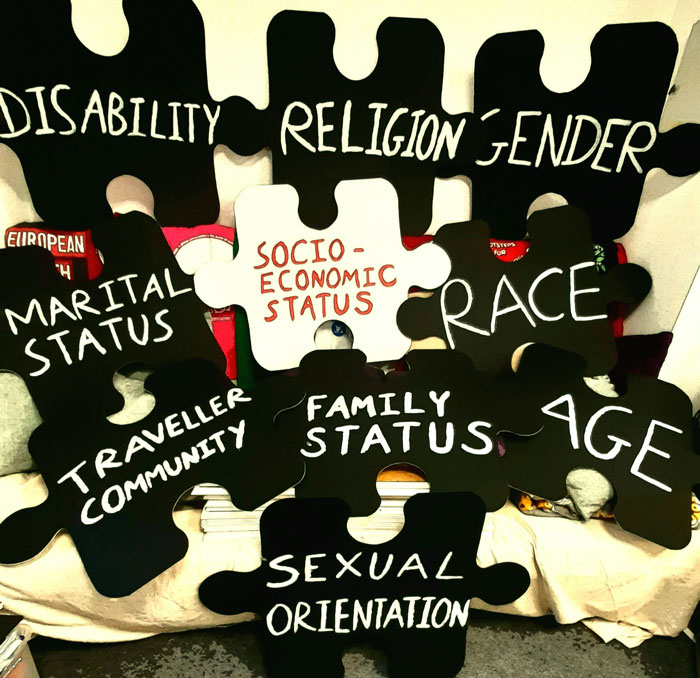 However, conversations surrounding socio-economic discrimination often do not involve those who actually experience its worst effects. So ATD's July workshops used art as a vehicle for expressing what socio-economic discrimination means to some of these individuals.
Access to art
Around the world, ATD Fourth World uses art as a key tool to combat poverty. In our rush to help and our focus on the needs of people in poverty, we often ignore their creativity and talent. Self-expression can provide a platform to communicate what they know about poverty and how to overcome it. As the Ireland workshops demonstrate, art can also help people develop the strength needed to face the obstacles and injustice that poverty places on their path everyday.
ATD Ireland is grateful to all the friends, members, and community activists who participated and to the local artist who helped with workshop facilitation. More artwork featured in the Art Workshop Booklet (add link to pdf of booklet).
In this video, one "Lockdown Liberties" writer describes what the project meant to participants.
Video of Lockdown Liberties writers reading their work:
The exhibit "Socio-Economic Discrimination: Through the Creative Lens" is supported by IHREC, the Irish Human Rights and Equality Commission.
More on ATD Fourth World's work on socio-economic discrimination:
France Bans Discrimination on the Grounds of Social Conditions
Gaetane and Her Struggle for Dignity
Does It Only Happen to Me?
From ATD Fourth World International: "Discrimination on the basis of socio-economic status"