They Will Climb the Stairs That Lead to the United Nations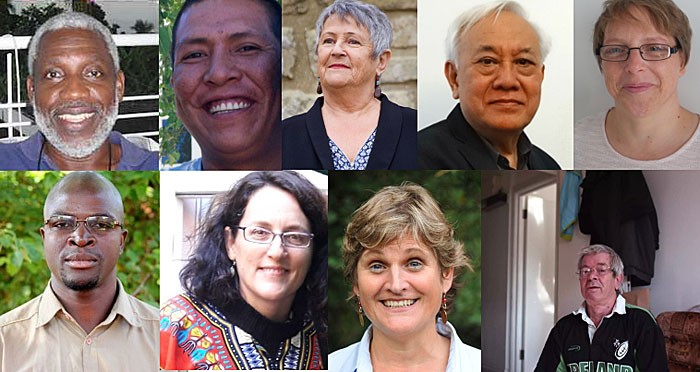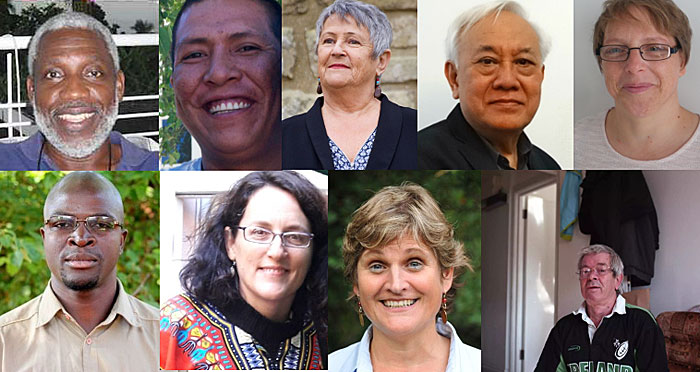 This article is imported from our 2017 Stop Poverty Campaign web site.
On 17th of October, at the UN in New York, an exceptional meeting will take place between a delegation of people living in poverty and people standing in solidarity, from 4 continents, and high-ranking UN officials. Antonio Guterres, the UN Secretary General, is due to participate. The delegation will present the Call to Action of the Stop Poverty campaign, signed by thousands of people across the world, and will convey to the UN the expectation of families living in extreme poverty to be recognised as major partners in its pursuit of justice and peace.
The 9 delegates have very specific and distinct fields of knowledge, and each one of them helps in conveying their message. Many of them have never travelled outside their country before, and some will discover what the UN is. They are, however, not new to ATD, and they have a very stong commitment to open the eyes of all the citizens of the world to the suffering and courage of people living in poverty across the globe.  Life is not the same in a US Indian Reserve, in a village in Mali, or in a run-down city neighbourhood  in France. However, they all share the aspiration to do everything they can so that their children have a better life. And they all suffer because of a society that looks down on them, a society that does not trust them even when it comes to bringing up their children, and a society, in the end, that deprives them of the means to act responsibly.
Who are these 9 delegates?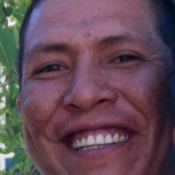 Alex Begay is a citizen of the Navajo Nation in the southwestern United States. Like many families in the US, Alex's family has been moving from place to place for months, like a relative's apartment or trailer, a tiny unheated room in an acquaintance's overcrowded home, or even a motel room. It's a life of bouncing around and keeping your child in school when you don't have stable housing or a functioning vehicle.
Alex has two children who give him the hope and inspiration to look for ways to better himself and his community. He became involved with ATD Fourth World in Gallup, New Mexico, in 2015.
Alex wants to make a difference and encourage other families who are struggling to stay strong and not give up. He wants them to  know that there is hope and opportunity out there if you want to make a change. Today, Alex is working hard to make ends meet and shares his wife's faith: "Just as long as we're together, we'll make it happen."

Adrien Delva is a Haitian. He is a widower, and father of two boys.  He has been an ally of ATD Fourth World for the past twenty-five years. An engineer by profession, he has chosen to remain in his country in spite of all the hardships and troubles there. He has tirelessly supported families in the deepest poverty in their struggle to survive.
"I came to know the Fourth World Movement in 1991 when my mother asked me to participate in an ATD project repairing houses for families living in great distress in the Bolosses area. 
Today, I am a member of the Board of Friends of the Fourth World at Port-au-Prince and president of the steering committee for ATD Fourth World in Haiti."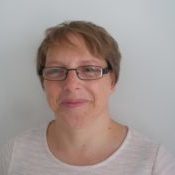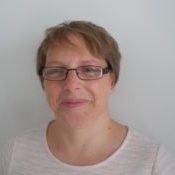 Angelique Jeanne is a mother of five children. She grew up in poverty in France:
"In my life of poverty as a child, I experienced humiliation, especially in school. I always felt I was different from other children.
It's been six years since I met ATD Fourth World thanks to a friend from the same background as me.  I got involved because I felt welcomed and respected; people recognized my intelligence and thinking, and they gave me the chance to speak. I was taken seriously and I discovered that in my country and around the world, the poorest people are mistreated. 
My commitment, my fight is for my children to have a better life, for all the children in the world to have the same opportunity and to see an end to extreme poverty."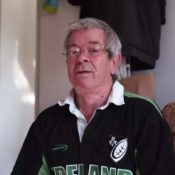 Seamus Neville, living in London, United Kingdom, was born in Tralee, the largest town in County Kerry, in southwest Ireland.
When he was 3 years old he went to England with his brother and stayed until he was 7. His mother couldn't afford to pay for their education and sent them back to a boarding school in Ireland. He moved again to the UK with his mother in 1964 at the age of 16 and has lived there ever since.
Growing up, Seamus was aware that they didn't have things that other children had but they were not the poorest of the poor, even in a country like Ireland that was so poor at that time.
He married and became a father of three children, two girls and one boy. Because of his family's circumstances, his son and older daughter were both taken into care and his younger daughter was put up for adoption. Seamus's connection with ATD Fourth World has allowed him to understand that he is not the only person to endure this experience and that he is not alone. He also helps others to gain confidence in themselves, to speak up, and to become delegates of ATD Fourth World. His hope is that people listen to one another and fight poverty together.

Isabelle Pypaert Perrin, a member of the ATD full-time Volunteer Corps since 1981, is Director General of the International Movement ATD Fourth World.
Isabelle has been involved with ATD Fourth World teams in Belgium, France, Guatemala, Haiti, Southeast Asia, and Switzerland.
After joining ATD Fourth World's International Leadership Team in 2008, she travelled tirelessly to meet people living in extreme poverty around the world and learn about their daily efforts to overcome their situation.
Since then, her work has focused on finding new ways for people living in extreme poverty and those committed with them, to think together across national borders, with each person bringing approaches rooted in specific localities and together forging a common set of priorities.

Mahamadou Kone, a citizen of Mali, participated as a young child in ATD Fourth World activities in his neighborhood of Bouaké in Ivory Coast. The crisis in Ivory Coast forced him to move back to Mali, where, with other young people, and taking on the role of big brother, he started actions with children in the community to foster sharing of knowledge activities.
Trained as an accountant, he joined the ATD Fourth World Full-time Volunteer Corps in 2010.  First serving in Burkina Faso, then in Haiti, he supported the efforts of children, young people, and families facing extreme poverty and social exclusion. Mahamadou is now pursuing his commitment with ATD at its international headquarters in Paris, France, where he has joined a team responsible for administration, ethics, and international finance.

Martine Le Corre, a full-time activist for ATD Fourth World, first began volunteering her time with this movement when she was not yet 18 years old in Caen, France. Today, she is part of the ATD Fourth World International Leadership Team.
Martine's primary motivation stems from having had the opportunity to know Joseph Wresinski, founder of ATD Fourth World, and members of ATD Fourth World's Full-time Volunteer Corps. In their work, she saw a path toward overcoming extreme poverty. Wresinski's ambition for people living in deep poverty was that some among them would become activists who would always choose to be on the side of the poorest person in order to offer that person the possibility of joining a movement. This is the role that Martine chose.
By remaining very close to her people and investing her time and energy with those going through the harshest situations of poverty, she was well placed to run, for ten years, a Fourth World People's University and other forums for people in poverty to engage in dialogue with policy makers and institutional leaders.
She has helped lead participative research with people living in poverty and with academics in ways that show the importance of pooling each person's different form of knowledge. One of ATD's research projects that took place in thirty countries in 2009–2012, "Extreme Poverty Is Violence — Breaking the Silence — Searching for Peace," was co-directed by Martine and received a grant from UNESCO.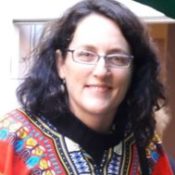 Susana Castro Mustienes was born in 1972 in Madrid, Spain, where she has lived most of her life. She has three children, 15-year-old twin daughters and a 20-year-old stepson whom she has raised since he was 11.
She studied to become a primary school teacher and worked in the informal education sector with children and young people. It was her work with children with learning and behavioural difficulties that inspired her to meet ATD Fourth World and become involved in 1999 in a street library in El Pozo del Huevo, a shantytown in the south of Madrid. This opened her eyes to the poverty in her own city, to children who struggle to learn in school, and to parents who both fight to feed their children and constantly fear losing them to the care system. She learned from one young woman that poverty means feeling that your life and your opinion do not matter. It has been Susana's personal goal to fight poverty ever since, and in ATD Fourth World she found an organization where she could share that goal with others. Together with families in the shantytown, they defended the right of all residents to be rehoused when the local council decided in 2001 to demolish their homes to redevelop the area.
For six years Susana worked with teenagers for another organization, Semilla. She returned to the ATD Fourth World team in Madrid in 2011 and joined the team in London last year to work on the international research project "Understanding Poverty in All Its Forms."

Donald Lee from Sydney, Australia, began his career in the United Nations at the organization's regional headquarters in Bangkok, Thailand. He later moved to New York to the Division for Social Policy and Development to head its work on poverty and employment – key development issues that defined his major contributions as an economist in the United Nations.
He went on to head the Social Perspectives on Development Branch which focuses on issues of social development, in particular poverty eradication and employment. He has been actively involved in the organization of the October 17 Commemoration at the United Nations Headquarters since 2000.
In 2008, he was inducted into the International Committee for October 17th which promotes and supports the United Nations International Day for the Eradication of Poverty. He has been President of the Committee since 2012. More recently, in 2014, he was appointed to the Advisory Group on Education Diplomacy, Association for Childhood Education International.
Before joining the United Nations, he taught Economics and Business Management at Deakin University in Australia, and the University of Malaya in Malaysia. He is an advocate and activist for poverty eradication, social justice and environmentally sustainable economic development through his research, publications, speaking engagements and blog (http://globalsocialchange.com). Donald has a PhD in Economics from University College London. Donald Lee is an ally and supporter of International Movement ATD Fourth World.