France
Our France national team is based in Paris.  Around the country, we have 15 regional delegations and 112 local committees.
ATD in France runs 12 pilot projects, more than 50 street libraries, 10 People's Universities, family days in 12 regions, and many creative workshops, training actions and "Support for Human Rights" committees.
ATD Fourth World-France also runs 11 professional networks which reach out to people in poverty to ensure access to their rights in the areas of family, culture, schooling, housing, employment, and health.  These networks also work in dialogue with the French parliament.  ATD France is represented at the Economic, Social and Environmental Council and in many bodies committed to building a fairer society.
2017
During 2017 ATD Fourth World is leading the worldwide #StopPoverty campaign. 2017 marks the 60th anniversary of ATD Fourth World, the 30th anniversary of the World Day for Overcoming Poverty and the 100th birthday of the late founder of ATD Fourth World Joseph Wresinski. In Angers the #StopPoverty campaign launched on February 11 and 12 and runs until October 17, 2017. Find more information about the #StopPoverty campaign – www.Poverty-Stop.org.
Latest news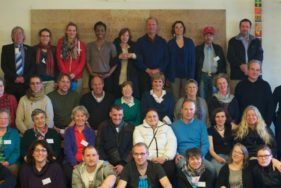 In April 2017 in Pierrelaye, France, ATD Fourth World organized a meeting on the right to family life. The meeting (…) Read more →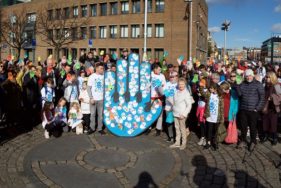 The thirtieth anniversary of the World Day for Overcoming Poverty (October 17 ) was celebrated throughout the world in 2017. People from many (…) Read more →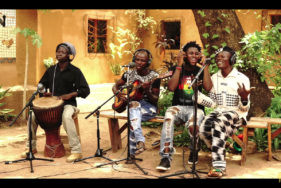 "Whether it sings of love or suffering, whether it sings of dreams or memories — beneath its words, the human (…) Read more →