Belgium
ATD Fourth World-Belgium has its national headquarters in Brussels, and is active in fifteen Belgian towns.  
Our Belgian team's main focus for the coming years will be on education.  It will collaborate with students, teachers, and families to understand how schools can be improved so that everyone can succeed.
The activities of ATD in Belgium include:
People's Universities (officially recognized as Permanent Education Actions);
The House of Knowledge, a cultural project organizing exhibitions and art workshops;
Actions aimed at children and young people: street library, festivals of learning, a theatre forum, and European rallies;
A youth movement as part of Djynamo," the European Youth Movement, organizing gatherings for young people;
Public advocacy: film showings, debates, publications, World Day for Overcoming Poverty, and a press review completed by the ATD Fourth World press archive;
Political action in partnership with other associations of people in poverty: Service de Lutte contre la pauvreté, Collectif des associations partenaires du Rapport Général sur la Pauvreté, Collectif des morts de la rue,
 ATD Fourth World became active in Belgium in the 1960s, when at the end of a dead-end road in Brussels, families with an experience of poverty began to come together to talk about their lives. In 1995, the Belgian government published its General Report on Poverty, marking the first time that a state called upon people with experience of poverty to take part in evaluating and formulating political propositions to fight poverty on a national level.
Latest news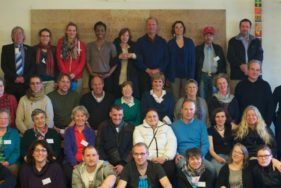 In April 2017 in Pierrelaye, France, ATD Fourth World organized a meeting on the right to family life. The meeting (…) Read more →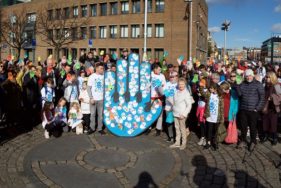 The thirtieth anniversary of the World Day for Overcoming Poverty (October 17 ) was celebrated throughout the world in 2017. People from many (…) Read more →
By Isabelle Pypaert Perrin Carine grew up in extreme poverty in Belgium. A mother of three children, she was absent (…) Read more →