Ireland
ATD Fourth World–Ireland is based in Dublin.
Our team there works with the following objectives:
Visiting and supporting people living in hostels or socially disadvantaged areas. Often, because of the many obstacles they have faced since childhood, the parents we meet may have addictions or mental health issues.  Many have children in foster care.  Little by little, we have built relationships with them based on trust and respect.
Promoting the World Day for Overcoming Poverty in Ireland on October 17 each year and, at the same time, working with the National Committee for 17 October (17october.ie) to coordinate a commemoration at the Custom House quay in Dublin and make sure that the voices of people living in poverty are at the heart of this event.
Promoting the UN Guiding Principles on Extreme Poverty and Human Rights among Irish stakeholders. Based on internationally agreed human rights principles and standards, the Guiding Principles provide suggestions for how to put into practice the obligations of States to respect, protect, and fulfil the rights of people living in extreme poverty.
ATD Fourth World has been present in Ireland since 1999. In 2009, ATD Fourth World–Ireland Ltd became a registered Irish charity.
2017
During 2017 ATD Fourth World is leading the worldwide #StopPoverty campaign. 2017 marks the 60th anniversary of ATD Fourth World, the 30th anniversary of the World Day for Overcoming Poverty and the 100th birthday of the late founder of ATD Fourth World Joseph Wresinski. In Ireland the #StopPoverty campaign launched on February 12 and runs until October 17, 2017. Find more information about the #StopPoverty campaign – www.Poverty-Stop.org.
Latest news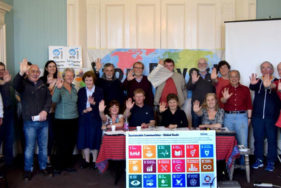 My Human Rights Journey with ATD The absence of your voice leaves one easily over looked and left behind by (…) Read more →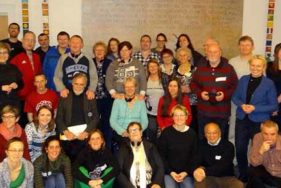 In early March, 50 European citizens from Poland, Ireland and Spain met to talk about the future of the European (…) Read more →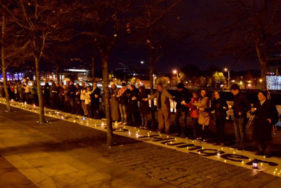 Above: "Zero Hunger, Zero Poverty Candlelight Vigil". In a symbolic walk, people created a human chain of lights between the "Famine (…) Read more →