Poland
This page is available in
Polski
The ATD Fourth World team in Poland is based in Warsaw and has groups of friends and supporters in Kelce, Strzelce Opolskie, Gorzno, and elsewhere around the country.
The team creates opportunities for encounters between people of different socioeconomic backgrounds.  The goal of these encounters is to help include the ideas of people in poverty so that the country's political and economic transition leaves none of its citizens excluded, and enriches the lives of those living in extreme poverty.
To accomplish this, the team runs:
Street Libraries in several under-resourced neighborhoods and in a welcome center for political refugees;
A branch of Djynamo, the ATD Fourth World European Youth Movement;
Tapori groups that bring together children from diverse social backgrounds;
People's Universities;
Wresinski Workshops — bimonthly discussions inspired by the thinking and writing of Joseph Wresinski, founder of ATD Fourth World. Organized in cooperation with the magazine "Więź", these workshops bring together students, academics, and members of ATD Fourth World to share their points of view and discuss issues related to contemporary politics;
Commemoration of October 17, World Day for Overcoming Poverty.
ATD Fourth World–Poland is a member of the Polish branch of the European Anti-Poverty Network and of the Council of Polish Youth (PROM).  In Warsaw, our team participates in consultations related to collaboration between the Ministry of Labor and Social Programs and civil society organizations for 2015 to 2017.
ATD Fourth World has been legally registered in Poland since 2005.
Latest news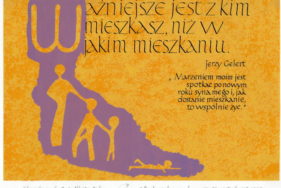 Image above:  Silkscreen: 1997, Kielce, AR0201401008 – ATD Fourth World © Christian Januth In Poland, the ATD Fourth World team (…) Read more →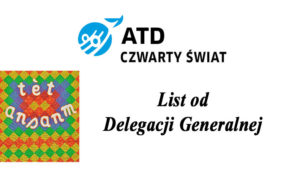 Drodzy przyjaciele, Wraz z pandemią COVID-19 nastał bezprecedensowy czas. Jednak wielu ludzi – rodziny i całe społeczności – spotkały się (…) Read more →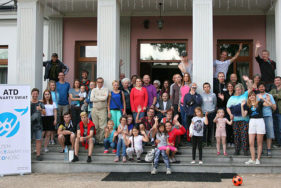 On July 12-14, ATD Poland hosted the Summer Seminar for Equal Opportunities in Nowe Kotlice. Surrounded by forests and fields, (…) Read more →