Italy
In Italy, a group of friends of ATD Fourth World works to spread the thinking of Joseph Wresinski throughout Italian society.  Primarily in Rome, they work in universities, in the church, and with the general public.
Each year, the World Day for the Eradication of Poverty is observed at the commemorative stone to honor the victims of poverty.  The stone was inaugurated in 2000 in the forecourt of the Archbasilica of St. Jean Lateran.
In addition, a Street Library takes place in a camp of Roma people on the outskirts of Rome, and a group of men and women living in extreme poverty there get together regularly to debate issues that matter to them.
ATD Fourth World's connection with Italy goes back to 1976, when Joseph Wresinski made a study trip to Rome.  A group of friends he met during that visit continued a number of initiatives with ATD Fourth World over the years.  Several books that Wresinski wrote have been published in Italy, including "Paroles pour demain" in 2001, "Les pauvres sont l'Eglise" in 2009, and "Refuser la misère" in 2014.
Latest news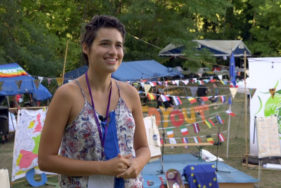 Erica Lucato is from Italy. This summer she spent over a month planning ATD Fourth World's European Youth Grathering. She (…) Read more →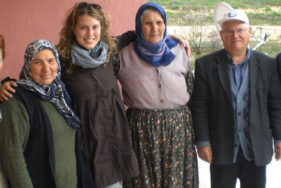 Photo above: Micol Bonapace at her hosts' home in Turkey © ATD Fourth World.  Micol talks about life in the (…) Read more →
Cari Amici, Ogni epoca porta con sé delle sfide. Il Movimento ha opportunamente approfittato degli eventi per ricordare, come faceva (…) Read more →