France
Our France national team is based in Paris.  Around the country, we have 15 regional delegations and 112 local committees.
ATD in France runs 12 pilot projects, more than 50 street libraries, 10 People's Universities, family days in 12 regions, and many creative workshops, training actions and "Support for Human Rights" committees.
ATD Fourth World-France also runs 11 professional networks which reach out to people in poverty to ensure access to their rights in the areas of family, culture, schooling, housing, employment, and health.  These networks also work in dialogue with the French parliament.  ATD France is represented at the Economic, Social and Environmental Council and in many bodies committed to building a fairer society.
Latest news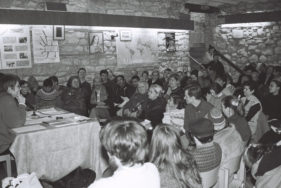 Image above: People's University, Paris, 1998  © ATD Fourth World, (Centre Joseph Wresinski – 1000-003-004_004) The centennial this year of (…) Read more →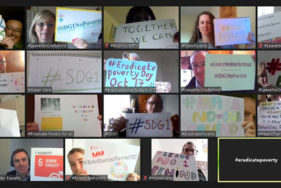 Above: Virtual October 17, in Ireland. October 17th, the World Day for Overcoming Poverty, was officially recognised by the United Nations (…) Read more →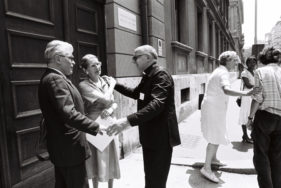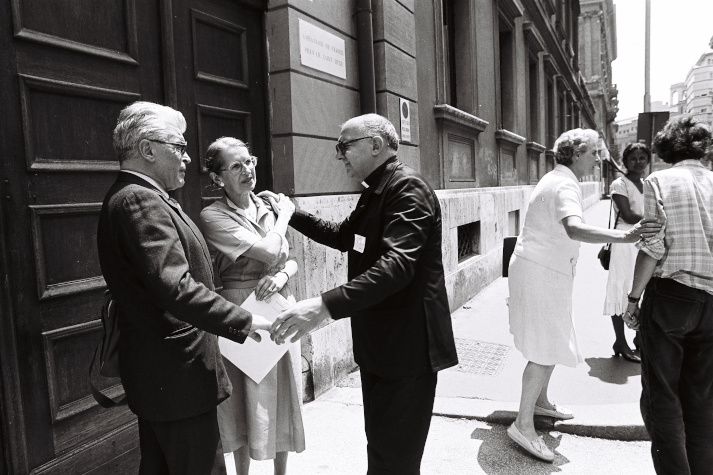 By Mascha Join-Lambert, ATD Volunteer Corps member The centenary of Geneviève de Gaulle-Anthonioz' birth provides us the opportunity to be (…) Read more →