Ireland
ATD Fourth World–Ireland is based in Dublin.
Our team there works with the following objectives:
Visiting and supporting people living in hostels or socially disadvantaged areas. Often, because of the many obstacles they have faced since childhood, the parents we meet may have addictions or mental health issues.  Many have children in foster care.  Little by little, we have built relationships with them based on trust and respect.
Promoting the World Day for Overcoming Poverty in Ireland on October 17 each year and, at the same time, working with the National Committee for 17 October (17october.ie) to coordinate a commemoration at the Custom House quay in Dublin and make sure that the voices of people living in poverty are at the heart of this event.
Promoting the UN Guiding Principles on Extreme Poverty and Human Rights among Irish stakeholders. Based on internationally agreed human rights principles and standards, the Guiding Principles provide suggestions for how to put into practice the obligations of States to respect, protect, and fulfil the rights of people living in extreme poverty.
ATD Fourth World has been present in Ireland since 1999. In 2009, ATD Fourth World–Ireland Ltd became a registered Irish charity.
Latest news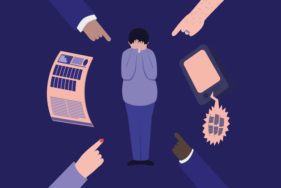 Image above: Dan Farley from the Understanding Poverty in All Its Forms ATD Fourth World UK report. "In this period (…) Read more →
In 2017, ATD Fourth World invited people around the world to document real-life "Stories of Change". These stories are about (…) Read more →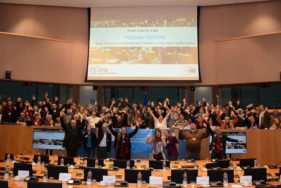 On February 5th and 6th at the European Parliament in Brussels (Belgium), some 100 people from France, Germany, Luxembourg, the (…) Read more →